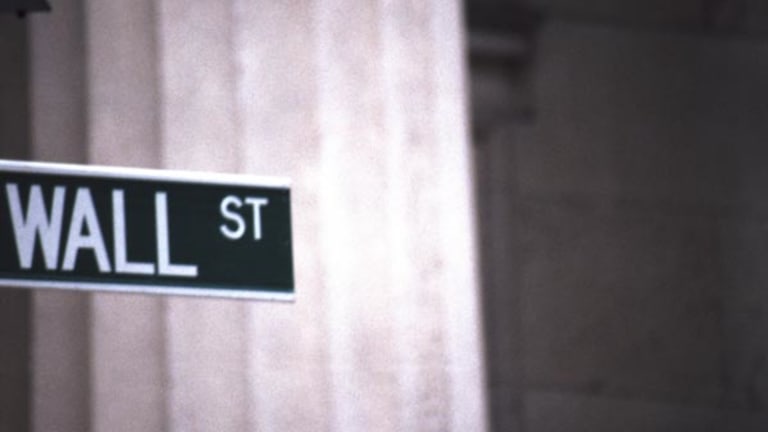 Small-Cap Managers Warn on Value Traps but They Like KB Home, Comstock Resources
Small cap value managers are cheering days when markets are a sea of red, pointing to opportunity in energy, industrial and financial stocks.
NEW YORK (TheStreet) -- Small cap value managers are cheering days when markets are a sea of red, pointing to opportunity in energy, industrial and financial stocks.
But many warn that rising valuations spell a tough backdrop, cautioning investors not to be lured by seemingly cheap stocks.
Small caps have lagged the broader market so far this year after a stellar run in 2013 -- shedding 2.5% in 2014 after a 33% gain in the prior 12 months.
"I get excited when I see a few down days, that's when I can start deploying capital," Wasatch Small Cap Value Fund portfolio manager Jim Larkins said in a phone interview. "The economy appears to have self-sustaining features but that's priced into the market, so we're looking for special situations. You have to be careful not to junk-up your portfolio."
Larkins is referring to the rebound in many cyclical stocks when an economy recovers, with the change in their earnings making several appear cheap. But he warns that several cyclical stocks may already be at the peak of their earnings cycle, or levered up with debt on their balance sheets. 
An example of a stock he likes is Comstock Resources (CRK)  which sold its Permian Basin assets a year ago to improve its balance sheet. The fund manager is also bullish on the long-term outlook for gas.
Federated Investors portfolio manager Lawrence Creatura expects a recovery in small cap stocks if they meet expectations this reporting season.
"When investors turn to macro events and make broader decisions about risk, they can trade asset classes in blocks -- this year, risk-off sentiment meant many investors shied away from small cap stocks indiscriminately," he said in a phone interview.
Creatura says better weather -- which has skewed economic data -- along with a decent earnings season, should see a recovery in the sector. He likes Deckers Outdoor (DECK) , Lions Gate Entertainment (LGF)  and KB Home (KBH) .
Larkins also sees strength in energy and aerospace stocks. He is waiting for stock prices to come down in the agriculture sector, or a so-called "big barf" sell-off before buying in.
"Agriculture stocks can still have some bad quarters after this winter," the fund manager said. He finds it difficult to see value among small cap tech and biotech stocks, but has an eye on small cap banks. "Banks have not taken off yet, though we haven't seen loan growth -- if we do, that will help," he said.
Among individual stocks, Larkins likes car auctioneer Copart (CPRT) and has held Questcor Pharmaceuticals (QCOR) . Franklin Covey (FC) , Polypore (PPO) and World Fuel Services (INT)  are among his top 10 holdings.
Barclays has also released their selection of 11 small and mid-cap stocks which the manager claims offer average return potential of 17%. These include 8x8 (EGHT) , Buffalo Wild Wings (BWLD) Centene (CNC) , Corporate Executive Board  (CEB) , Delek US Holdings (DK) , Five Below (FIVE) , FXCMundefined, G-III Apparel (GIII) , Kindred Healthcare (KND) , Swift Transportationundefined and The Advisory Board (ABCO) .
-- By Jane Searle in New York