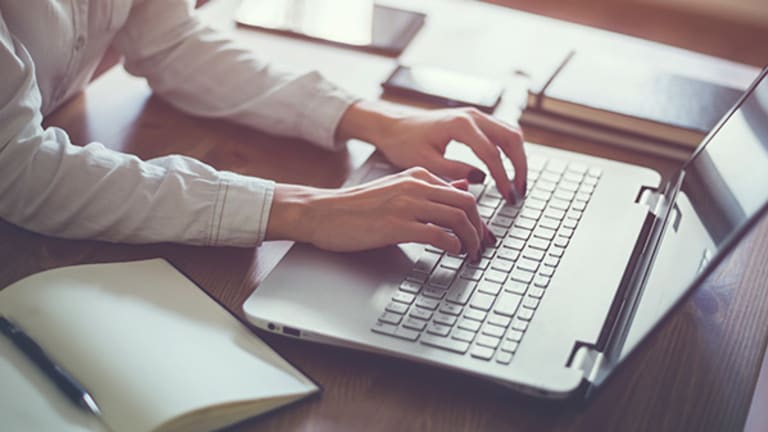 Slack Announces Partnership With IBM
Slack CEO Stewart Butterfield says it will be 'a while' until the online messaging app makes a public offering.
NEW YORK (TheStreet) --Silicon Valley unicorn (start-up valued north of $1 billion) Slack continues to increase its footprint in the online messaging space. This week the online messaging app announced a partnership with IBM (IBM) - Get International Business Machines Corporation Report to incorporate its Watson program into the service.
Watson will be available to Slack's developers and enterprise users, will work to develop new communication tools, and will be incorporated into Slack's Slackbot; the customer relations account for the service.
"Making Watson's capabilities and Slack's capabilities available to third-party developers to make those more intelligent," Slack CEO Stewart Butterfield said about the partnership during Wednesday afternoon's "Power Lunch" on CNBC.
Along with the company's partnership with IBM, Butterfield also commented on if Slack would make an initial public offering in the near future.
"We have been trying to run the discipline that would be required to be a public company. But frankly, it's going to be a while for us just because we are growing too quickly. High growth is great, but it does make it harder to predict where we are going to be a year out," he explained.
Slack has a $3.8 billion valuation, boasts 4 million daily active users, has 1.25 million plus paid users and has around 650 employees.