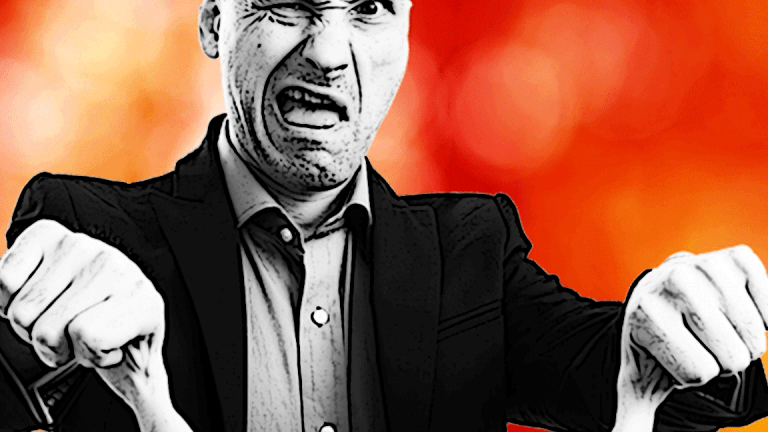 Skechers Slumps the Most in Two Years After Soft Guidance Overshadows Solid Q1
Skechers shares are set for their biggest decline in nearly two years Friday after the footwear and apparel group said second quarter earnings would slow after a record start to the year.
The market is tearing into Sketchers results like a rabid dog does a shoe.
Skechers USA Inc. (SKX) - Get Skechers U.S.A. Inc. Report plunged the most in two years in early Friday trading after the footwear maker issued softer-than-expected sales and earnings forecasts for its fiscal second quarter following a solid start to the year.
Skechers sees second quarter earnings in the range of 38 to 43 cents per share, the company said late Thursday, well shy of the Street consensus of 54 cents and shares. Group sales were also forecast below analysts' $1.16 billion expectation, in a range of $1.12 billion to $1.145 billion, as the group anticipated some shifting of orders into the second half of the year. 
"Our backlogs and incoming order rates don't show the significant change as we see in the third quarter," chief operating officer David Weinberg told investors on a conference call that followed the earnings. "It's more a timing shift rather than orders or relevance or product and deliveries."
"So if you put that all together, we end up with a very strong Q1, a modest Q2 and a very strong Q3 which is what we are anticipating at this time and really have no changes how we feel about the year other than timing that we had three months ago," he added.
Skechers shares fell 25.8% to change hands at $31.23 each, a move that takes the stock to the lowest levels since early November and wipes out all of its year-to-date gains.
The stock price moves, however, and the softer forward guidance, overshadowed a relatively solid first quarter, which saw the group earn 75 cents a share on sales of $1.25 billion, the latter of which beat Street forecasts and notched a record for the group.
"What a way to start 2018," said CEO Robert Greenberg. "We truly felt 2017 was a banner year, but yet again we surpassed our expectations and hit a new quarterly sales record. With our men's, women's and kids' product growing year-over-year and resonating with consumers globally, we believe our moment is now."
Before You Go
Get ready for the must-attend investing conference of 2018, hosted by none other than TheStreet's Jim Cramer. From an exclusive interview with PayPal
 CEO Dan Schulman to expert panels that touch on investing in the stock market to alternative investing, you won't want to miss the event TheStreet is hosting on May 5. Details are below.
How to Diversify Your Portfolio: A Boot Camp for Investors
Date: Saturday, May 5, 2018
Location: 117 West 46th Street, New York City