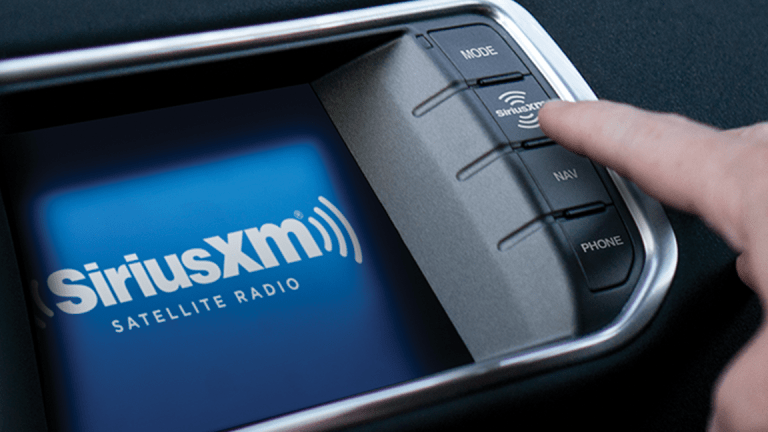 Sirius XM Rises After Earnings Meet Estimates, Revenue Beats
Sirius XM reports strong earnings and confirms its purchase of Pandora is approved by shareholders.
Shares of Sirius XM Holdings Inc. (SIRI) were rising in premarket trading Wednesday after the company's quarterly earnings met forecasts and revenue slightly beat estimates. 
The stock gained 3.1% to close at $5.92 in Wednesday's trading. 
Sirius reported fourth-quarter earnings per share of 6 cents, meeting analysts' expectations. EPS rose 100% from a year earlier, after Sirius reported year-earlier earnings of 3 cents. Net income was $251 million. Revenue was $1.5 billion, slightly beating Wall Street estimates of $1.48 billion.
The company also added 414,000 net new subscribers in the quarter, bringing the total to 34 million. The churn rate, or the rate at which subscribers unsubscribe, was 1.7%, the lowest churn rate since 2007. 
"SiriusXM had a strong finish to 2018, a year that saw our ninth consecutive year of 1-million-plus net subscriber adds and our lowest full-year churn rate in the past decade," said Jim Meyer, the CEO. He added, "
Management confirmed guidance for 2019, saying revenue for the full year would come in at $6.1 billion on subscriber additions of 1 million. Adjusted EBITDA, or operating income, is expected to be $2.3 billion. Free cash flow is projected to come to $1.6 billion. 
Shareholders also officially voted in favor of the acquisition of Pandora Media Inc. (P) .
"We were pleased that yesterday Pandora's stockholders voted in favor of our proposed merger, and expect to close the transaction shortly," Meyer said. 
The stock has declined 3% in the past year.