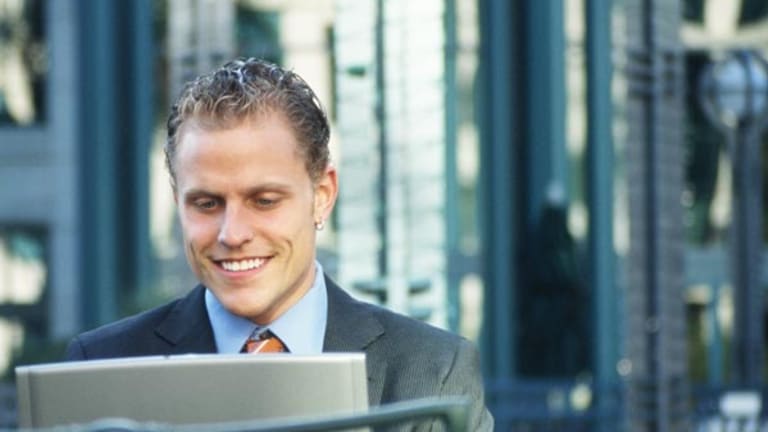 Simplify Your Trading for Better Results
If your trading is not going well, streamline it.
This column was originally published on RealMoney on Feb. 20 at 9:55 a.m. EST. It's being republished as a bonus for TheStreet.com readers. For more information about subscribing to RealMoney, please click here.
Looking to add a new indicator, strategy, method or trick to your trading repertoire? You know what might help you more? Subtracting something.
I get a lot of calls from traders who are struggling, and it never ceases to amaze me the way trading produces some of the most intelligent, knowledgeable losers I have ever met. They rattle off long lists of technical indicators they are using (half of which I have never even heard of), books they have read and seminars they have attended.
They are highly motivated and earnestly trying. Often they have amassed an encyclopedic knowledge of the markets. And yet they are still losing money. Why? Because it's not about what you know, its about what you do.
If you Google "momentum trading," you get almost 2 million results. We have so much information coming at us it becomes hard to cut through the noise, focus and develop a defined strategy. As a result, there are a lot of people out there who are bouncing from call to call, method to method, chasing dangling carrots with mixed success, generally frustrated.
Information Overload
A study done by the University of London a couple years ago showed that exposing individuals to information overload resulted in lower IQ scores than exposing them to marijuana. Information overload is a problem for anyone who has to process large amounts of information and make decisions within split seconds, like fighter pilots, for example, or traders.
Data asphyxiation results in stress and inefficiency. According to the psychologist David Lewis, the effects of information overload include anxiety, poor decision-making, difficulties in memorization and recall, reduced attention span, confusion, frustration and impaired judgment based upon overconfidence. None of that is going to help your trading.
Over the 10 years I have been teaching people to trade, I have learned a lot about what it takes to make it in this business. Most fail. I would estimate the failure rate to be similar to the reported 85% of small- and medium-sized businesses that fail in the first five years.
The 15% who achieve consistent success all have one thing in common -- they found their niche. We all go through a learning process that can be, at times, overwhelming. We all struggle and have felt like giving up. But those who have made it went about things systematically and persistently. They found a style that matched their personality, narrowed their focus and became successful by first specializing in one type of trade.
Down in the Dumps
Let me tell you a story. My sister was down on her luck. She wanted her husband to learn to trade, but he really didn't have the attributes of a good trader, and they had already lost all their money. So there they were with no jobs and no money. I decided to take my laptop, visit her and teach her to trade.
I opened an account and forced her to concentrate on nothing but Dumper Plays. Those are plays on stocks that are down 20% or more overnight on news. If she strayed to any other types of trades, I would force her back to dumpers. I created a strict set of rules, one of which was that she could only trade the first hour of each day, and I was there to enforce them. To make a long story short, she became a very good trader. She traded for a few years, made enough money to buy a few apartment complexes, hired a manager and now she spends her time sailing.
And this is a fairly simple pattern we are still trading. This is how I play them:
Watch the dumper (the stock) carefully before the market opens. I usually watch a 120-tick chart of the premarket trading. If it finds some support premarket and opens well above the premarket low, it will usually produce a good counter-reactive bounce after the market opens. That tells us buyers are interested. In that case, watch for an initial pullback at open. If it holds a retest of the premarket low or finds support at a higher low, indicating an uptrend, go long off the first bottom with a tight stop set at any new low.
If it has no premarket support, it will usually continue the weakness after the market opens. Once it bottoms, I would still consider a long, but then with more skepticism about the potential of the bounce. I would be more interested in shorting the top.
If they open weak, they usually continue weak and will most often continue making new lows throughout the day. So shorting the breakdown below the premarket low is also quite often profitable, if you can catch it.
Coming to Life
Take a look at
Baidu
undefined
from Feb. 15. It closed on Feb. 14 at 115 and lost about 11% in afterhours trading after its first-quarter sales forecast fell short of expectations. Before the market opened on Feb. 15, it hit 101.50 at 8:52 a.m. EST and bounced from there to 105.66. It then came back down to 101.05 at 9:18 and bounced back up to 103.73 before opening at 102.86. So you know you have that range of recovery from roughly 101 to 105.
When it then retested that area, hitting 101.87 at 9:45 EST, a higher low above the premarket low, and began to get buying, that was a good long opportunity, with a stop below 101 and a target of 105. You have an 87 cent risk and a $3 potential reward. Not the best ratio, but a pretty predictable trade. And most importantly, the trade is structured. There's not much to think about.
As a trader, you need to act decisively, without hesitation. You won't be able to do that unless you feel confident in your abilities and your system. How do you build confidence? You practice following a simple and clear set of rules consistently. It helps enormously if your system is clear and streamlined so there's nothing to think about. You either followed the rules, or you didn't. It's as simple as that.
So if you are finding yourself overwhelmed with information overload, consider doing some pruning. Cut down on the number of indicators you are watching, cut down on the number of setups you are following, cut down on the number of stocks you are following and get back to the basics. Specialize. Narrow your focus. Find your niche.
At the time of publication, Wolff held no positions in the stocks mentioned, although positions may change at any time.
Ken Wolff is founder of MTrader.com, the first educational daytrading site on the Net, and co-founder of InvestingOnMomentum.com, a Web site devoted to short-term potential for retirement accounts. TheStreet.com has no affiliation with InvestingOnMomentum.com, and no endorsement of InvestingOnMomentum.com or momentum trading is intended. While Wolff cannot provide investment advice or recommendations here, he appreciates your feedback;
to send him an email.