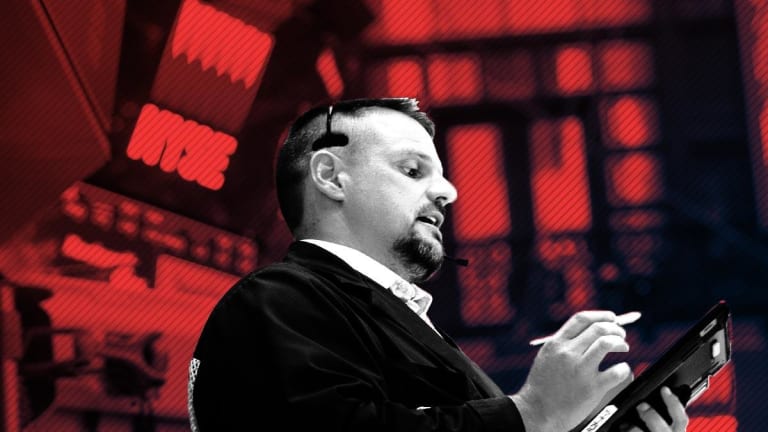 Should Investors Be Worried About Inflation?
Should they be? Shouldn't they be? That is the million dollar question right now on the inflation front.
To freak out, or not to freak out about inflation. That is the million dollar question for investors. 
First off, the U.S. hasn't really been in an inflationary environment this year despite strong economic growth. The Producer Price Index - which measures inflation at the wholesale level - was weak Thursday.
Even still, some are beginning to worry about inflation amid rising prices stemming from the bubbling trade war. 
"(Friday's) CPI numbers should make a splash given yesterday was such a non-event," Mike Loewengart, E*Trade's vice president of investment strategy, said in a note." It sends a signal that inflation is here to contend with." He added that investors should indeed take note.
"Investors have reason to take caution, with stagnant wage growth this news could start affecting their wallet," Loewengart said.
Yet Jim Cramer, TheStreet's founder said Thursday in his Action Alerts PLUS members call that he wasn't worried bout inflation. It's important to note that Cramer made his comments before the somewhat hot CPI data were released, so stay tuned to see if he's revised his position on inflation. 
"We have little inflation," Cramer said. "Sure, I am concerned about the CPI numbers that come out Friday. But there are countervailing price chokers everywhere, with one of them being Amazon."
Amazon.com Inc.  (AMZN) - Get Amazon.com, Inc. Report , a behemoth with footprints in so many sectors, is known for slashing prices as it relies on its largely superior cost structure. Talk about deflationary forces. Amazon is one of the largest holdings in the AAP portfolio. 
Despite strong CPI numbers out Friday, inflation may still remain calm for the year. "Inflation will remain tame enough to keep the Fed from raising more than twice for the remaining portion of the year," Cramer said.  
To be sure, investors can use inflation to their advantage.
Real Money's Ed Ponsi reminded us that some stocks actually benefit from inflation. Oil prices usually rise with higher inflation. Therefore, as long as oil demand doesn't drop too much oil companies should be bringing in more revenue. Stocks like Exxon Mobil Corp. (XOM) - Get Exxon Mobil Corporation Report and Chevron Corp. (CVX) - Get Chevron Corporation Report would be good to own, Ponsi said.