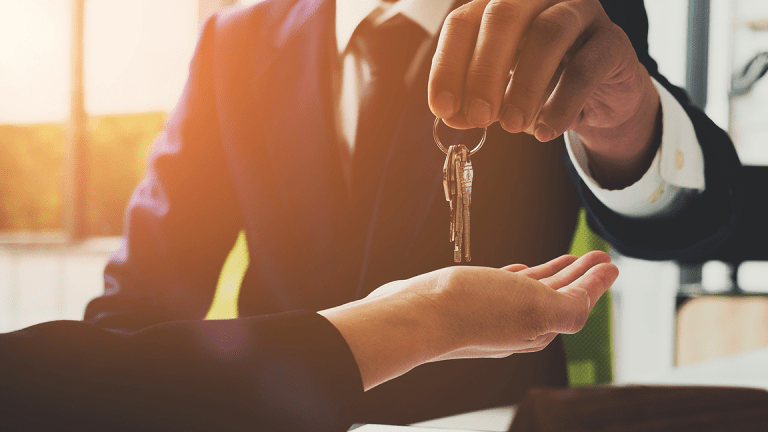 Shortage of Homes for Sale Frustrates U.S. Buyers as Mortgage Rates Drop
U.S. existing-home sale rise as expected in July, but the chief economist for the National Association of Realtors says that a shortage of properties on the market is putting upward pressures on prices, eliminating some of the benefits from a recent drop in mortgage rates.
U.S. existing-home sales rose in July as buyers took advantage of falling mortgage rates, but the uptick was limited by a relative shortage of properties for sale, the National Association of Realtors said Wednesday. 
Total sales of single-family homes, townhouses, condos and co-ops rose to 5.42 million in July, up 2.5% from June levels on a seasonally adjusted basis, the association said. The figure was on par with economists' average projection for 5.4 million in sales, based on a survey by the data provider FactSet.
Fears of a slowing global economy, combined with the Federal Reserve's interest-rate cut last month, have pushed rates on 30-year mortgages below 4% in recent months, helping to make housing more affordable. Many homeowners have rushed to refinance mortgages to lock in the lower monthly costs, and the latest report shows that the attractive rates are now leading to fresh interest from shoppers.  
"Falling mortgage rates are improving housing affordability and nudging buyers into the market," Lawrence Yun, the association's chief economist, said in the press release.
Even so, he noted, there's a shortage of lower-priced homes on the market, and the inventory of moderately priced homes is considered "inadequate." The seller's market has pushed up prices, annulling some of the affordability advantages from lower mortgage rates.
Total housing units for sale fell to 1.89 million at the end of July, from 1.92 million in June, according to the association. 
The median existing-home price for all housing types in July was $280,800, up 4.3% from a year earlier. 
"More home building is needed," Yun said.
Another issue potentially weighing on home shoppers is the growing concern that an economic slowdown in Europe and China might spill over to the U.S. economy, Yun said. 
"Mortgage rates are important to consumers, but so is confidence about the nation's overall economic outlook," Yun said. "Home buying is a serious long-term decision, and current low or even lower future mortgage rates may not in themselves meaningfully boost sales unless accompanied by improved consumer confidence."