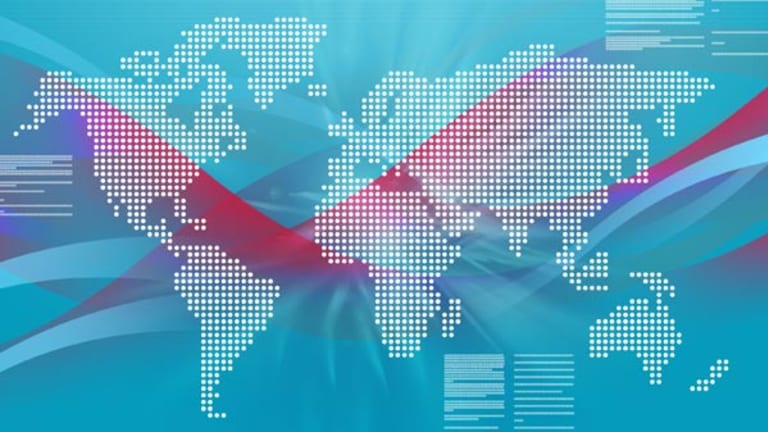 Shanghai Shares Gain 1.7%
Also: gauging the impact of the Fed on China's breakneck growth.
BEIJING -- Market action in Hong Kong was relatively subdued Monday, with the Hang Seng Index declining 0.03% to 15,805 while the mainland Shanghai Composite Index gained 1.7% to 1633.
China shares saw moderate gains on Friday in New York.
Netease
(NTES) - Get NetEase Inc. Report
climbed 3.1% to $22.02,
51Job
(JOBS) - Get 51job Inc. Report
rose 1.3% to $20.55 and
Focus Media
( FMCN) gained 2.6% to $64.36.
For now, much of Asia, as well as the U.S., is awaiting the final prognosis on near-term U.S. interest rates -- how much the
Federal Reserve
plans to raise rates in the latest go-round, and how fast it will keep hiking rates in the future.
Higher interest rates, which will dampen consumer demand in the U.S., could put a crimp in China's heavily export-oriented economy.
But that may not be an entirely bad thing. Many China watchers consider a cool-down in order.
Policymakers in Beijing have been struggling to keep control of the economy as dollars and euros have poured in to pay for China-made exports. Foreign currency has also surged into China on speculation that the local currency, known as the yuan or renminbi, might see substantial appreciation.
It's all created a huge excess of liquidity, much of which has recently been dumped into investments of dubious value -- particularly in the overheated property sector.
Average Beijingers argue they're being priced out of the real estate market as local housing is razed to make room for huge office buildings. More worrying for the government, rural residents have protested at being kicked off farmland to make way for new developments. The central government is loath to be seen as having benefited the rich at the expense of the poor.But the Fed's current stance could possibly help mitigate some of those prickly problems. By maintaining its tightening mode and thus reining in U.S. growth, the Fed might indirectly act as a brake on China's GDP as well.
"Higher U.S. interest rates should soon begin to suck liquidity out of China's banking system, and the weakening U.S. economy should lower China's trade surplus," predicts Morgan Stanley economist Andy Xie in a Monday note.
For now, growth expectations remain startlingly high. A report from China's central bank over the weekend reckons GDP will increase by about 10% in 2006. That's even higher than the economist consensus for around 9.6% (though to be sure, official numbers in China are still considered somewhat squishy).
The same report forecast the consumer price index will move up 1.7% this year. Some analysts think that China will be more likely to crank up its own lending and bank deposit rates going forward. Further rate hikes in the U.S. should preclude some of the big capital inflows that happened earlier from investors hoping for an upward move in the renminbi.
"The expectation for renminbi appreciation has prevented China from raising interest rates appropriately to stop overheating," Xie explained. But now, he says, the Fed is raising interest rates fast and high enough to "create room for China to raise its interest rate."
J.P. Morgan economist Frank Gong likewise thinks China will ease into more of a tightening mode, predicting the government will raise the benchmark one-year lending rate from 5.85% to 6.2% (up from a previous forecast of 6.0%) by the end of the year.
"Headline GDP growth, which has surprised on the strong side so far this year, is likely to stay solid, and the PBoC has been highlighting concerns about broadening inflation over the rest of the year," he writes.
Meanwhile J.P. Morgan expects the U.S. fed funds rate to be raised in both June and August, to 5.5%, and to rise again in December and February 2007 to reach 6%.