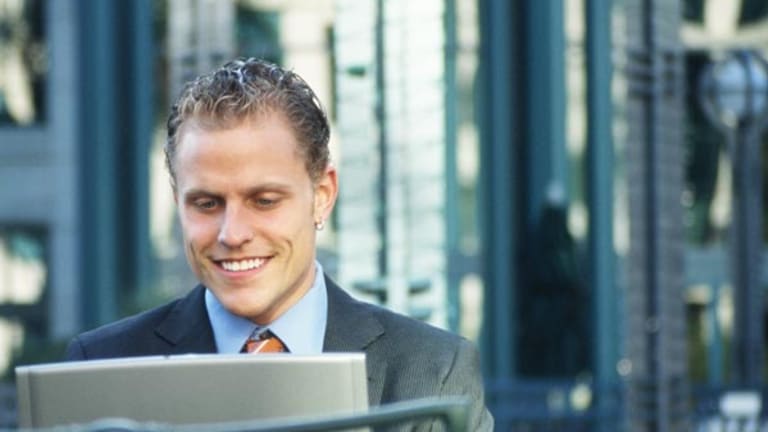 Seven Reasons to be Bearish in '07
Not even a Fed cut is going to help this market.
This column was originally published on
RealMoney
on April 13 at 2:51 p.m. EDT. It's being republished as a bonus for TheStreet.com readers. For more information about subscribing to
RealMoney,
please click here.
By now, regular readers know my market take: Housing and real estate woes will lead the U.S. economy into a recession, which will begin a bear market for stocks.
The recession could be so severe that GDP may see a year-over-year decline in current dollar terms for the first time since 1948-1949.
A bear market for stocks will track the recession right through the presidential election.
Although I believe the
Federal Open Market Committee
will cut the fed funds rate to 5% on June 28, that won't help, as inflation will remain elevated.
Let's take a look at seven reasons for my bearish thesis.
1. The "Bond" Conundrum will end in '007.
A higher 30-year Treasury is an important drag on equity valuations and therefore my reason No. 1 to be a '007 bear.
A monthly close cheaper than my annual support at 5.054% would be the next signal that the conundrum is ending.
A Look at Bonds
Source: Reuters
2. Gold is on the rise.
Comex gold will move higher, but speculative positions may be shaken out periodically.
Checking on Gold
Source: Reuters
3. Crude oil is also on the rise.
In 2006 we survived geopolitical risks and had no major hurricanes. We may not be as lucky in 2007, and that could send crude prices higher.
Crude's movements have been confounding the experts. Remember at the beginning of last summer, when many experts were calling for $100 oil? At that point, my 12-month price target was the $50-to-$52 range.
This past Jan. 18, oil hit $49.90, and as that was happening, these experts were calling for it to reach $40. Again, I disagreed with that prediction. Oil tested my annual support at $52.04 in January and then hit my semiannual resistance at $68.01 in March.
Crude Oil
Source: Reuters
4. The dollar will weaken.
A slower U.S. economy and foreign diversification away from dollar-denominated assets will lead to dollar weakness. The unwinding of the yen carry trade attributed to stock market weakness since stocks peaked between Feb. 20 and Feb. 22.
Dollar vs. Yen
Source: Reuters
5. The Dow issued a bearish warning.
I believe the U.S. equity averages are entering a bear market, but this call has not yet been confirmed by the technicals. The
Dow Jones Industrial Average
reached an all-time high of 12,795 on Feb. 20. A close above 12,786.64 is required to negate the Dow Theory Buy -- Non-confirmation, which happens when the industrials don't follow the transports to a new closing high. In March, the Dow closed below my annual pivot at 12,492, which is a bearish warning.
Charting the Dow
Source: Reuters
6. Valuations are stretched.
All sectors are overvalued, as they were on March 23, with the major averages reaching new all-time and multi-year highs. Compare that to 2002, when all sectors were undervalued.
7. A rate cut will come, but it won't help.
I still predict that the FOMC will shift to a "flex tightening" bias at its next meeting on May 9, but it will cut the fed funds rate to 5% on June 28 based on low GDP growth amid the continued economic drag caused by real estate and housing.
This is bearish for bonds because the Fed will be cutting rates as the economy slips further toward recession, with inflation above its assumed comfort zone. Even the yield on the two-year could begin to rise toward my expected midyear level of 5.0%. A bearish steepening will accelerate when the yield on the 30-year begins to rise above my annual support at 5.054%.
At time of publication, Suttmeier had no positions in any of the stocks mentioned in this column.
Richard Suttmeier is the chief market strategist for RightSide.com, where he writes the Small Stocks and Sector Report. Early in his career, he became the first long bond trader for Bache and later began the government bond department at LF Rothschild. Suttmeier went on to form Global Market Consultants as an independent third-party research provider, producing reports covering the U.S. capital markets. He has also been the U.S. Treasury strategist for Smith Barney and chief financial strategist for William R. Hough. Suttmeier holds a bachelor's degree from the Georgia Institute of Technology and a master's degree from Polytechnic University. He appreciates your feedback;
to email him.