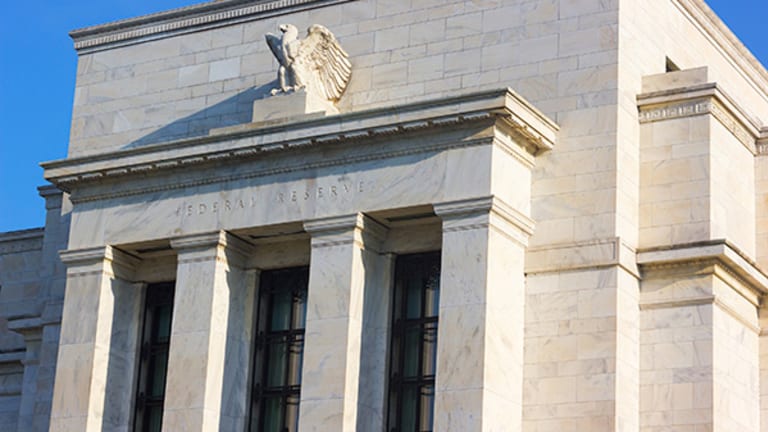 September Rate Hike 'Probably Right At About 35%,' Deutsche Bank's LaVorgna Tells CNBC
Deutsche Bank managing director Joe LaVorgna joined CNBC's 'Power Lunch' Wednesday afternoon to discuss the probability of a September rate hike by the Federal reserve.
NEW YORK (TheStreet) --Allianz chief economic advisor Mohamed El-Erian thinks there is a 60% chance that the Federal Reserve will raise interest rates in September, he said on Tuesday night's CNBC "Fast Money." Deutsche Bank managing director Joe LaVorgna appeared on CNBC's "Power Lunch" on Wednesday to comment on El-Erian's projection and to provide his own input on a prospective rate hike.
"I would say the markets probably right at about 35% for September, if you get a strong report on Friday those probabilities will rise maybe to 60%, but I think Mohamed's a little high right now," LaVorgna said.
Questioned on what the Fed's excuse would be for not raising should Friday's job report numbers come in higher than anticipated, LaVorgna believes its answer would be rooted in a cautionary approach to the markets.
"That the markets aren't yet ready for it, in the sense that you've gotten a recovery in the economy. Perhaps in the third-quarter, if the numbers are okay, the Fed just wants to be certain with the election coming up, there isn't any negative spillover should they raise rates," LaVorgna explained.
LaVorgna concluded by explaining the underlying implications should the Fed raise rates.
"I would argue that the Fed should've raised rates a long time ago. The problem with raising rates isn't the one hike or two hikes it's where the market is saying the terminal rate is, and I don't think they're going to raise the terminal rate very much," he concluded.