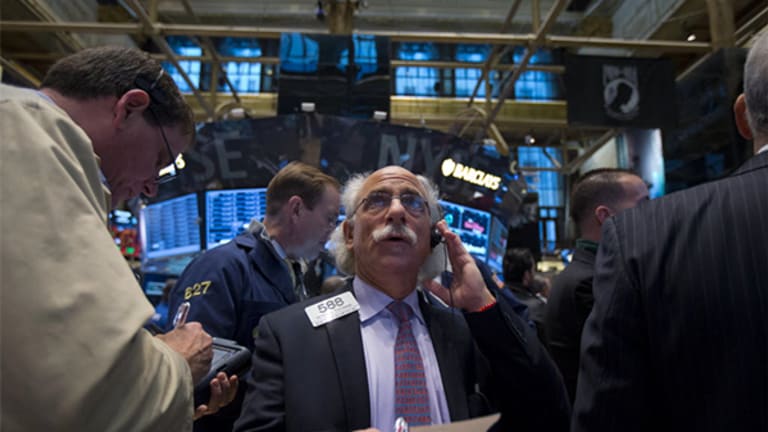 Second Sight Medical Products (EYES) Stock Higher Today After Success of Implants
Shares of Second Sight Medical Products (EYES) are up after the company announced that its visual prosthetics have successfully been implanted in patients with retinitis pigmentosa in France.
NEW YORK (TheStreet) -- Shares of Second Sight Medical Products (EYES)  are higher in morning trading today, up 20.28% to $10.20 after the California-based manufacturer of implantable visual prosthetics announced that all three of the French centers approved to implant its ArgusII Retinal Prosthesis System have successfully completed their first implants in patients with retinitis pigmentosa (RP).
In 2014, the Argus II became the first-ever medical device to be named as the recipient of Forfait Innovation, a French Government national healthcare reimbursement program, which allowed select hospitals in France to offer this "early access" and innovative treatment to patients with advanced RP.
Forfait Innovation provides dedicated support to patients implanted with Argus II, funding the costs of implantation and patients' hospital fees. Now 36 RP patients in France stand to benefit from this technology with this first step in national reimbursement, the company said.
Exclusive Report:Jim Cramer's Best Stocks for 2015
"We are pleased to see RP patients, who previously had no treatment option, gain access to this revolutionary device through Forfait Innovation," Second Sight CEO Dr. Robert Greenberg said. "There is great potential for patients in France, as the French government has taken a progressive step in supporting a sometimes overlooked patient population."
To date, the Argus II has been implanted in more than 100 individuals worldwide, and is the first approved retinal prosthesis in the world. Currently, the treatment is offered at approved centers in Canada, France, Germany, Italy, Netherlands, Saudi Arabia, Spain, Switzerland, U.K. and the U.S.
The system induces visual perception in blind individuals by providing electrical pulses to stimulate the retina's remaining cells, resulting in a perception of light patterns in the brain.
The stock is trading on heavy volume with more than 1.76 million shares changing hands by 11:06 a.m. in New York, compared to the average of 211,841.
data by