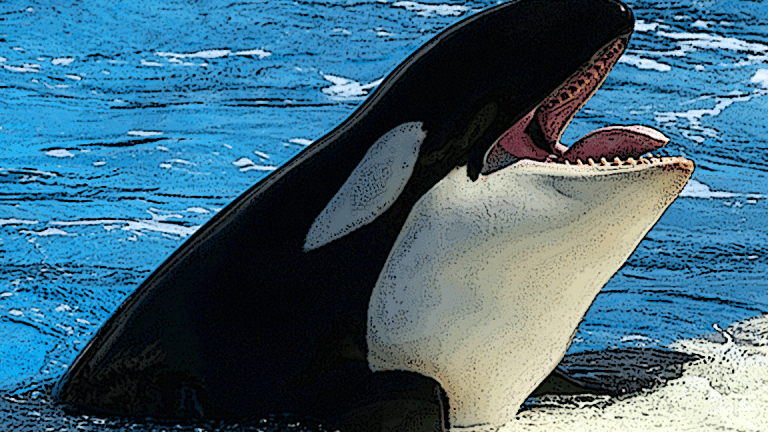 Seaworld, Ex-CEO Settle With SEC; Keys to Alibaba Growth -- ICYMI
Here's what you need to know now for Tuesday, Sept. 18.
Seaworld (SEAS) - Get SeaWorld Entertainment Inc. Report may have revamped its practices following the 2013 film "Blackfish" but the fallout from the documentary still lingers. The Securities and Exchange Commission said on Tuesday, Sept. 18, that SeaWorld and its former CEO James Atchison agreed to pay more than $5 million to settle fraud charges related to the documentary film "Blackfish." At issue is the company's reaction to and disclosures about the film's effect on its business. "Blackfish" criticized SeaWorld's treatment of its orcas (killer whales) and received significant media attention as the film became more widely distributed in the latter half of 2013. The SEC's complaint alleges that from approximately December 2013 through August 2014, SeaWorld and former CEO Atchison made untrue and misleading statements or omissions in SEC filings, earnings releases and calls, and other statements to the press regarding "Blackfish's" impact on the company's reputation and business. The Tuesday decision puts another blemish on the company in the rear-view and could revive speculation at a buyout firm such as Apollo (APO) - Get Apollo Global Management Inc. (New) Report, could take the company private. In August 2017 the Orlando, Fla.-based company reportedly hired Evercore Partners to work along with JPMorgan to devise a business plan to appease investors pushing for change. Seaworld is up about 140% year-to-date and ticked higher Tuesday to $31.19 per share.
We all know Alibaba (BABA) - Get Alibaba Group Holding Limited American Depositary Shares each representing eight Report is a force to be reckoned with both domestically in China and abroad where the company is also making investments. And while the company is known as a key e-commerce player, it is diversifying into some pretty heady areas, explains TheStreet's Eric Jhonsa fresh off Alibaba's investor day. One really interesting area is financials, where Ant Financial, of which Alibaba owns a 33% stake, is battling with Tencent's (TCEHY) WeChat Pay platform to provide more than just purchasing services. Ant Financial's AliPay service now provides lending and cash management services to 11 million and 21 million small businesses, respectively. Ant Financial was valued at $150 billion in a recent funding round. With that kind of valuation investors are likely wondering: when is the Ant Financial IPO? According to recent reports, however, the company could take longer to go public as it works to get more of that thing investors tend to rely on: profits.
Markets Today: Stocks rose on Tuesday, Sept. 18, even after the White House slapped a levy of 10% on $200 billion worth of China-made goods, and China retaliated by saying it would impose tariffs on $60 billion of U.S. goods. The Dow Jones Industrial Average rose 185 points, or 0.7%, to 26,248, the S&P 500 was up 0.5% and the Nasdaq gained 0.8%.
Michael D. Brown, Assignments Editor, TheStreet Inc.
Not already receiving In Case You Missed It daily?
Sign up here for this newsletter and other great free content from TheStreet