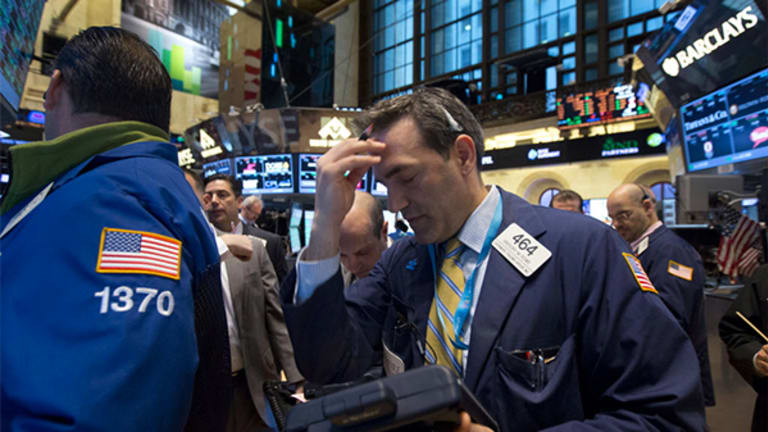 SeaWorld Entertainment (SEAS) Stock Lower Today as Park Attendance Continues Decline
SeaWorld Entertainment (SEAS) stock is down in pre-market trading after the company's earnings results were negatively impacted by low revenue and attendance.
NEW YORK (TheStreet) -- Shares of SeaWorld Entertainment Inc. (SEAS) - Get SeaWorld Entertainment, Inc. Report are falling by 4.08% to $19.52 in pre-market trading on Thursday morning, following the company's 2014 fourth quarter earnings results, which showed the animals for entertainment theme park operator is still facing backlash from allegations the company mistreats the animals in its care.
SeaWorld's park attendance fell 2.2% in the most recent quarter when compared to the 2013 fourth quarter. Last quarter the company posted a 5.2% drop in attendance when compared to the year ago third quarter.
The company posted a wider than expected adjusted net loss of 21 cents per diluted share for the quarter compared to an adjusted net loss of 11 cents per diluted share for the same period last year.
Exclusive Report:Jim Cramer's Best Stocks for 2015
Analysts were expecting a loss of 16 cents per share for the quarter.
SeaWorld noted that due to the seasonal nature of its business "the company typically generates its highest revenues during the second and third quarters of each year and historically incurs a net loss in the first and fourth quarters."
Total revenue for the 2014 fourth quarter was $264.5 million, a 3% decline when compared to the year ago fourth quarter.
SeaWorld is still fighting against the backlash caused by the controversial 2013 documentary "Blackfish" which chronicles the life of one of the company's star attractions, a 12,000 pound killer whale named Tilikum.
Tilikum has been implicated in the deaths of three people, most recently the February 2010 death of a veteran SeaWorld Orlando trainer who was working with the massive predator when he suddenly grabbed and pulled the woman into his tank. The film alleges that prolonged captivity causes these animals to lash out violently.
While the company has called the allegations in the film false, SeaWorld has lost business partnerships and the company's CEO has stepped down in the wake of the controversy caused by "Blackfish." Critics of the film call it too one sided and say it ignores SeaWorld's history of rescuing and releasing injured animals.
Interestingly, on January 30 TheStreet's Timothy Collins' article 'Make a Splash With SeaWorld' on RealMoneyPro.com says that after watching "Blackfish" he's not "itching to take my kids to SeaWorld again," but added that it "doesn't mean I won't look at trading the stock."
"This isn't a name I would want to own over the long term, because amusement-park stocks have not been very rewarding in that time frame. Still, the chart of SeaWorld Entertainment looks incredibly intriguing," Collins says.
Want more information like this from Timothy Collins and 40 more of Wall Street's sharpest minds BEFORE your stock moves? Learn more about RealMoneyPro.com now.