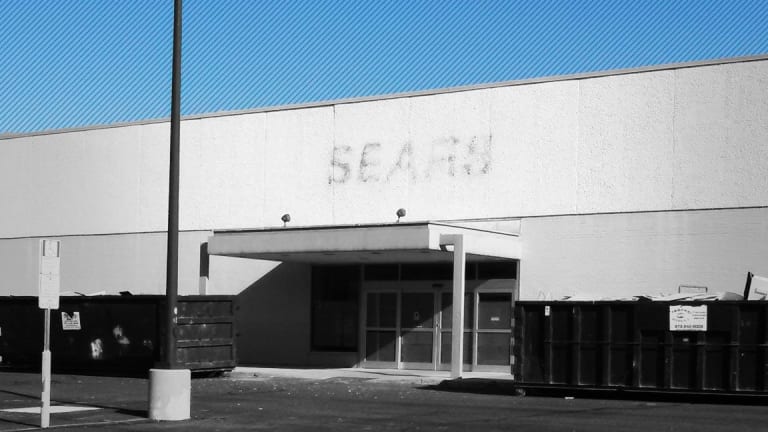 Sears Reportedly Close to Chapter 11, But With Temporary Financing
Sears shares rise 16% to 39 cents a share. Is it a value play? See why or why not.
Sears Holding Corp. (SHLD) isn't completely dead just yet. 
The Wall Street Journal reported Friday that a deal with lenders could keep the retail company on life support, although the Journal cited unnamed sources as saying the retailer is likely to file Chapter 11 bankruptcy Sunday. The agreement would provide $500 million of emergency loans in order to keep 300 out of the 700 Sears locations in existence, with 250 under evaluation and 150 closed, according to the paper. Sears has $134 million of debt repayments due Monday, but many believe it can't pay.
Sears shares rose as much as 27.8% Friday in light of the news, but settled at just north of a 16% gain on the day. The stock, which rose as high as $130 a share in 2007, is now a mere penny stock, trading at $0.39 late Friday. Its market cap is now $42.44 million. The stock is down 89.6% year to date. 
Sears has hired boutique transaction advisory firm M-III Partners to execute an inventory liquidation process. 
Meanwhile, Sears has a few subsidiaries it could get rid of in the bankruptcy process. Kenmore Brands, for one, is garnering some interest from Sears' own CEO Eddie Lampert. Sears Auto Center is another asset that could be sold. Lampert is Sears' biggest shareholder, currently holding 30.9% of the company. 
Some may think Sears is a value play right now, but there are also some real flaws with that argument, according to RealMoney's Jonathan Heller. 
J.C. Penney (JCP) - Get J. C. Penney Company, Inc. Report could also be in danger of bankruptcy.