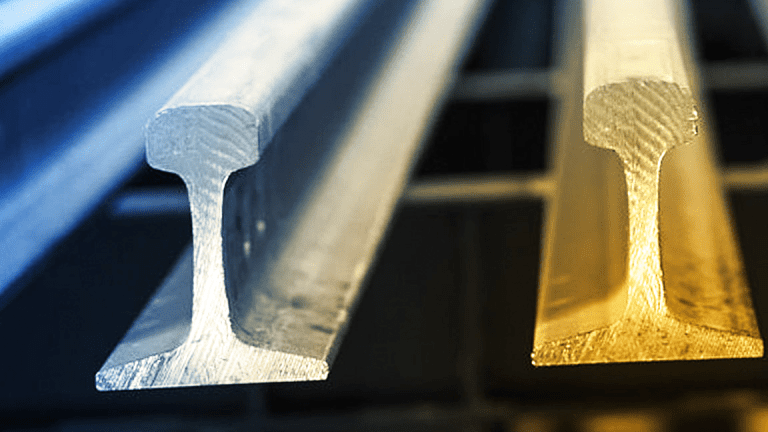 Schnitzer Steel Rises After Earnings Beat Wall Street Forecasts
Schnitzer Steel Industries rises after reporting stronger-than-expected third-quarter earnings.
Shares in recycled metal maker and exporter Schnitzer Steel Industries (SCHN) - Get Free Report rose 5.55% to $25.87 Wednesday after the company reported stronger-than-expected third-quarter earnings.
Earnings in the period were $15.7 million, or 56 cents a share. Adjusted for one-time gains and costs, earnings were 63 cents, up from a year earlier and ahead of estimates of 58 cents.
Sales in the quarter fell about 16%. Sales declined in both the auto and metal recycling segment (down 19% to $429 million) and the Cascade Steel and scrap segment (down 6.6% to $121.4 million).
"Our team delivered another quarter of strong operating performance with both segments achieving higher volumes while navigating a volatile price environment," President and CEO Tamara Lundgren said in a statement.
The company generated operating cash flow of $40 million, and ended the third quarter with total debt of $142 million and net cash of $134 million. Lundgren said in the statement that the company will continue to focus on increasing productivity, boosting efficiency, expanding products, and broadening customer reach.
Schnitzer Steel is one of the largest manufacturers and exporters of recycled metal products in North America with operating facilities located in 23 states, Puerto Rico and Western Canada.