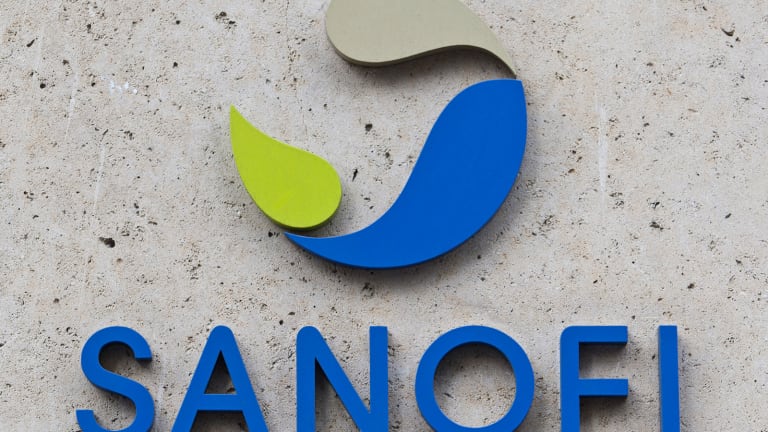 Sanofi, Merck and J&J Tout Lower Drug Prices
While a handful of drug companies say their average net prices have dropped, FDA Commissioner Scott Gottlieb announces a plan to encourage drug competition in the face of monopolies.
Drugmakers and regulators continue their theatrics about prices, but the end result for the consumer remains unclear.
Sanofi SA (SNY) , Merck & Co. (MRK)   and Johnson & Johnson Inc. (JNJ) want you to know they dropped drug prices last year. The Food and Drug Administration, meanwhile, has said it plans to cut down on drug monopolies to help others lower their prices too.
The moves come after President Trump last month ran out a number of concepts to drive prices down that didn't involve going after drug companies but rather focused on shaming the companies into wanting to decrease medication prices. The issue of drug pricing undoubtedly will become higher profile as midterm elections grow near.
Sanofi recently released a six-page explanation of how it is addressing the pricing controversy, which shows that while the company increased its list prices in 2017 by an average of 1.6%, after discounts and rebates were figured in, the average net price decreased 8.4%.
Last year, Sanofi promised to limit its price increases to the annual National Health Expenditure growth rate from the Centers for Medicare and Medicaid Services. Last year, the rate was 5.4%, and this year it's estimated at 5.3%.
Sanofi, however, is now hedging its bets, saying it may price drugs above the rate but will explain the increase if that is the case.
For 2017, J&J said its portfolio of prescription meds decreased 4.6% in terms of net price. Merck put its net price decrease at 1.9%.
While the trio of drugmakers is clearly focused on both drug pricing and public image, even the figures presented are somewhat opaque because of the different methods and influences on pricing drugs. List price comes straight from the manufacturer and at best simply represents a starting point. After pharmacy benefit managers and insurers are done negotiating rebates, deductions and discounts, a far different set of prices can result.
The complicated behind-the-curtain negotiations are one of the reasons that the Trump administration has expressed frustration and the public is angry when arriving at the pharmacy counter.
For years, the pharmaceutical sector has argued the reasons that drug prices were high is that the cost of discovery and development are high as well as companies needing to be reimbursed not only for those costs but also to underwrite the next round of discovery.
PhRMA, the lobby organization for the drug industry, has spent millions of dollars in the past year rolling out a public relations campaign framing members as companies focused on curing disease and saving lives, hoping to change the subject from drugs that patients can't afford.
President Trump, meanwhile, has fallen into a familiar pattern, attacking the pharma industry for "getting away with murder" and pledging to drop drug prices in a huge way, then forgetting what he said and taking no direct action to deal with the companies.
Instead, the administration has embarked on a series of moves designed to embarrass drug companies. The Centers for Medicare and Medicaid Services redesigned its Drug Spending Dashboards to include year-over-year drug prices and what company made which drug. The FDA posted a list of drugmakers that interfered with generic drug companies seeking to produce new drugs. And the agency is looking into whether it can force drug companies to include prices in their direct-to-consumer TV ads.
This past week FDA Commissioner Scott Gottlieb said his agency is looking into ramping up competition between name-brand drug companies by shortening the time their drugs can retain a monopoly. Gottlieb believes that drug companies are less likely to enter markets where there might already be three or four drugs with approvals.
It remains an open question, however, whether market competition will drive prices down. Other factors and players including PBMs and insurers influence how prices move.
How to Play Today's Risky Markets.Register for free to watch what top experts from Bank of America, Fisher Investments, Invesco and Wells Fargo say smart investors should do now.