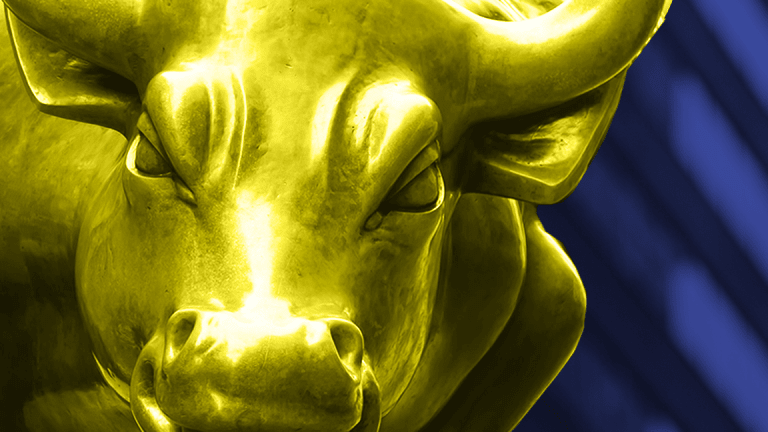 S&P 500 Earnings Held Down by Bank Tax Hits, But 2018 Growth Remains Bullish
The early scorecard for S&P 500 earnings is looking weak, thanks to billion in writedowns for the biggest U.S. banks following last year's corporate tax overhaul, but the 2018 outlook remains bullish, even with stocks trading at relatively expensive valuations.
U.S. financial stocks have held down gains for S&P 500 earnings over this reporting season as some of the country's biggest banks book billions in writedowns linked to last year's tax overhaul, but corporate America's bottom line is set to expand dramatically this year thanks in part to big share buybacks and dividend increases.
With just over 10% of S&P 500 companies reporting fourth-quarter figures so far this year, earnings have fallen by 0.2% from the same period in 2016, according to data from FactSet, as banks reduce the value of their tax credits following the December passage of the Tax Cuts and Jobs Act by Republican lawmakers. Stripping away bank earnings, however, would lift the growth rate to 11.2%, FactSet data indicates, a figure that will likely balloon to 18.6% for all of 2018.
"Negative earnings surprises reported by companies in the Financials sector (due to charges and expenses related to the tax law) were responsible for the sharp decrease in the earnings growth rate for the index during the past week," FactSet wrote. "Despite the overall earnings decline, ten sectors are reporting or are predicted to report yearover-year earnings growth. Four of these sectors are reporting or are expected to report double-digit earnings growth: Energy, Materials, Information Technology, and Utilities."
"On the other hand, the Financials sector is the only sector reporting a year-over-year decline in earnings," FactSet indicated, noting that Citigroup's (C) - Get Report $7.15 per share loss, which included a $22 billion cash charge to its existing tax credits, was responsible for around 75% of the sector's $29.2 billion earnings dip.
Looking ahead, FactSet pegs the overall fourth-quarter earnings growth rate at 10.8%, but expects the full year advance to rise sharply -- to 18.6% -- even as stocks continue to trade at historically high valuations. S&P 500 stocks are trading with a 12-month forward price-to-earnings multiple of 18.4, well ahead of the five and ten year averages of 15.9 and 14.2 respectively.
Earlier this month, Bank of American Merrill Lynch lifted its full-year S&P 500 earnings growth estimate to around 10%, mostly thanks to the corporate tax overhaul, but said its upgrade would be slightly muted "given that companies have already begun indicating their plans to spend some of the tax windfall on labor, pricing and other investments."
BAML thinks that share buybacks and the repatriation of overseas cash held by U.S. companies will boost 2018 earnings by around 10.5%, with technology and healthcare stocks enjoying the biggest impact.
On tax, BAML estimates that telecom and energy stocks will likely be the biggest beneficiaries from the revaluation of deferred liabilities, but doesn't expect that tailwind to last into 2019.
"The bull case for earnings is that tax reform and deregulation could spark a sustained pick-up in growth from animal spirits," BAML said on Jan. 3. "Following the passage of tax reform in 1986, the S&P 500 posted two consecutive years of double-digit earnings growth. However, strong profit growth did not prevent the 1987 bear market, and tax reform actually contributed to the savings & loan crisis."
More of What's Trending on TheStreet: