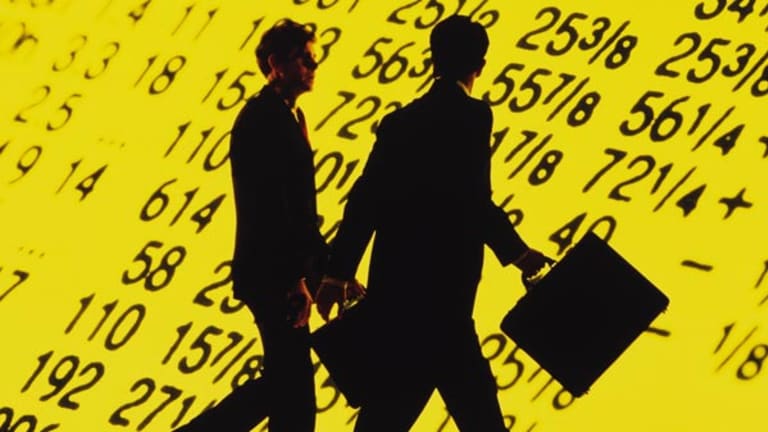 Stocks Turn Mixed as Rally Fades
Stocks turn narrowly mixed by late morning Tuesday as the goodwill that propelled an earlier rally begins to fade.
Stocks turned narrowly mixed by late morning Tuesday as the goodwill that propelled an earlier rally began to fade.
The S&P 500 was up 0.26%, remaining within 1% from its all-time high of 2,130 reached in May 2015. The Dow Jones Industrial Average rose 0.34%, and the Nasdaq fell 0.1%. 
Crude oil extended Monday's gains as bullish sentiment over an easing supply glut continued. Prices have been buoyed in recent weeks as supply disruptions in Canada and Nigeria and a general downward trend in U.S. productions relieved some of the global supply-demand imbalance.
West Texas Intermediate crude oil rose 0.47% to $49.90 a barrel.
Wall Street remained feeling positive after a speech from Federal Reserve Chair Janet Yellen which implied a June rate hike was unlikely, even as nearly every option was left open. Investors appeared to respond favorably to an absence of hawkish commentary rather than any clearer indication on a tightening timetable.
"In a speech Monday, Chair Yellen highlighted firmer economic momentum while characterizing the latest employment flop as 'disappointing' and 'concerning,'" BNP Parabis analysts wrote in a note. "On balance she remained optimistic, reiterating that the positive economic forces outweigh the negative. It appears the disappointing payrolls report was enough to push the timeframe for the next rate hike from in 'coming months' to something more vague -- 'gradually over time.'"
U.S. productivity in the first quarter was revised to a 0.6% drop, according to the Bureau of Labor Statistics, as economists had expected. Unit-labor costs rose 4.5% in the first three months to the year, while increasing 3% in the past year, while the increase in hours worked remained unchanged at 1.5%.
"Chair Yellen mentioned slow productivity growth as an important uncertainty to the outlook of the U.S. economy in the medium term," said Blerina Uruçi, economist at Barclays. "We agree and expect modest productivity growth over the next few years and see limited scope for an imminent return to its pre-recession trend growth."
Valeant Pharmaceuticals (VRX) slumped more than 16% after another cut to full-year guidance. The drugmaker expects fiscal earnings no higher than $7 compared to a previous range of $8.50 to $9.50 a share, a sign the company continues to struggle with what management calls months of "significant disruption." The company has weathered investigations into drug price increases and its relationship with mail-order pharmacy Philidor Rx.
Biogen (BIIB) - Get Biogen Inc. Report fell 12% following disappointing results from a Phase 2 study of a treatment for multiple sclerosis. The biotech company had hoped its opicinumab treatment would show both improvement in physical and cognitive function and a slowing of the disability's progression.
"As we have repeatedly expressed, we continue to welcome opportunities to trim our Biogen position into strength," said Jack Mohr and Jim Cramer, co-portfolio managers of Action Alerts PLUS charitable trust portfolio, which holds Biogen. 
Royal Dutch Shell (RDS.A) increased 3% after boosting its expected cost-saving synergies target in its $50 billion acquisition of BG Group. The major oil company expects to see $4.5 billion in synergies in 2018, up from a previous estimate of $3.5 billion.
Verizon Communications (VZ) - Get Verizon Communications Inc. Report will likely submit a second-round bid for the core Internet assets of Yahoo! (YHOO) which are worth roughly $3 billion, according to The Wall Street Journal. Privately-held buyout firm TPG will also enter a second-round bid.
FedEx (FDX) - Get FedEx Corporation Report raised its quarterly dividend by 60% to 40 cents a share from 25 cents, following strong growth at the shipping company.
Zimmer Biomet (ZBH) - Get Zimmer Biomet Holdings, Inc. Report announced Tuesday that it has agreed to buy LDR Holding (LDRH) for roughly $1 billion. Zimmer offered $37 a share for each of the medical-device company's shares outstanding, a 64% premium to Monday's close. The deal is expected to close in the third quarter.