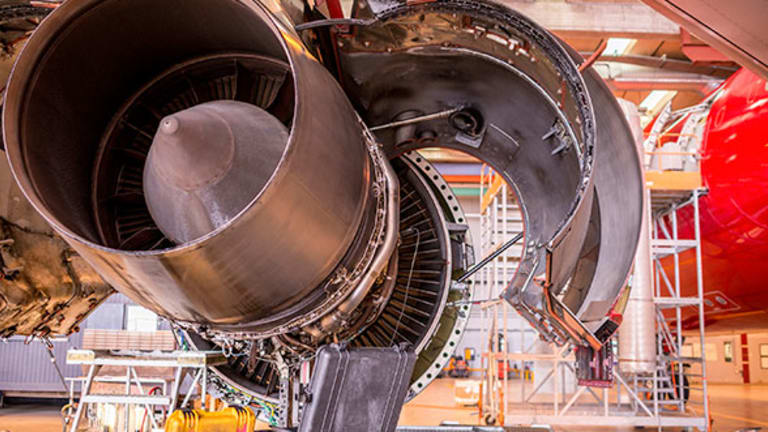 Rolls-Royce Says Business as Usual After Brexit Vote Despite Prior Warnings
The engine maker sticks by its full-year forecast, though signals currency movements will prove unfavorable.
The engine maker sticks by its full-year forecast, though signals currency movements will prove unfavorable.
Rolls-Royce Holdings (RYCEY) has said that it is committed to being headquartered in the U.K. after the last week's vote to leave the European Union.
The engineering group employs more than 23,000 workers in the U.K. and carries out a significant part of its research and development in the country.
"The U.K.'s decision will have no immediate impact on our day-to-day business. The medium and long-term effect will depend upon the relationships that are established between the U.K., the EU and the rest of the world over the coming years," the company said.
Shares were up 2.6% in early trading in London.
Rolls-Royce will present its half-year results on July 28, and confirmed there is no change to its outlook. "Overall trading in the first five months of the year has been broadly in line with expectations and the outlook for the year as a whole is unchanged," the company said.
The U.K. company said profit for the first six months is expected to be close to breakeven. Things will pick up in the second half thanks  to large engine deliveries, aftermarket revenue growth and restructuring benefits coming through, it added.  Its overall performance is expected to be lower than last year.
Its full-year forecast excludes currency fluctuations. The engine maker said that currency effects would increase revenue by around £400 million ($532 million) assuming the pound and the euro remained at their five-month average rates in the full year.  However, that looks impossible. The U.K. currency has plunged since the Brexit vote and RBC analysts expect it to fall to $1.25 by the next quarter; the five-month value cited by Rolls-Royce was $1.44.
In the leadup to the vote last week Rolls-Royce CEO Warren East penned a letter to staff warning that a vote to leave the EU would increase costs and delay the aircraft markets investment decisions.
"We're making investment decisions all the time about where to place different parts of our operations and uncertainty created by Brexit puts a lot of those decisions on hold," East told the BBC.