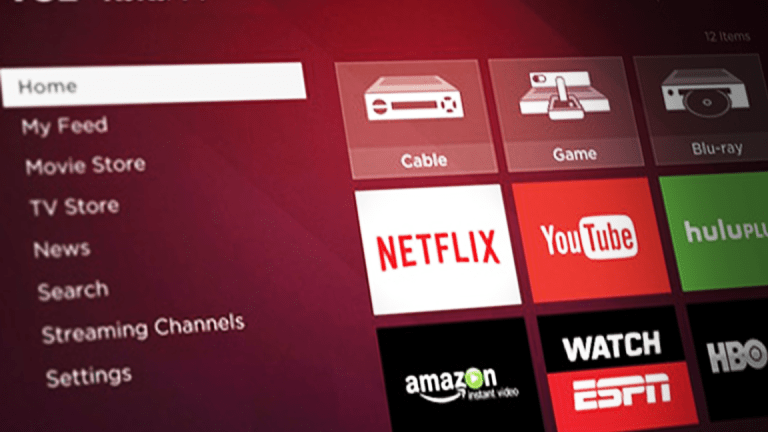 Roku Soars to Record After Q2 Earnings Beat on Significant Gains in User Revenue
Roku hit a record high Thursday after the device maker said second quarter sales topped analysts' forecasts and total streaming hours on its platform topped 5.5 billion.
Roku Inc. (ROKU) - Get Report shares hit a record high Thursday after the device maker said second quarter sales topped analysts' forecasts even as it challenges giants such as Apple , Amazon (AMZN) - Get Report and Google (GOOGL) - Get Report in the television streaming market. 
Roku added 22 million active users over the three months ending in June, the company said, with revenues for each of its total members rising 48% from the same period last year to $16.60 each, taking platform sales to just over $90 million. The Los Gatos, Calif.-based group reported profits of $526 million, break-even on a per share basis but well ahead of the consensus forecast of a 15 cent loss. Roku, which makes a device that connects users to content providers such as Netflix Inc. (NFLX) - Get Report and Hulu, said streaming time rose 57% over the period to 5.5 billion hours.
"Our goal is to keep expanding," Roku CEO Anthony Wood told investors on a conference call late Wednesday. "So one way we're going to do that is expanding our platform, so we announced for example, our Web launch today."
"We plan to expand to more geographical regions. So for example, we recently announced we're entering Canada," he added. "And then we plan to keep adding more content categories, particularly longform content. So for example, we added news recently. So we're making good progress on that strategy."
Roku CFO: We Have Massive Opportunity Thanks to Streaming Content Movement
Roku shares surged more than 19.3% in the opening 30 minutes of trading to change hands at $56.48 each, a record high and a move that lifted the stock firmly into positive territory for the year.
Roku Chief Financial Officer Steve Louden told TheStreet's Brian Sozzi Wednesday that the phenomenon known as cord-cutting plus more unique content continues to power the company's business.
One dizzying stat: the company saw 2.8 hours of streaming hours per active account during the quarter. That's a whole lot of former traditional TV watching time.
"This is a secular transformation from legacy TV to streaming, and it's still early days -- but it just goes to show the overall scope of the trend," Louden said. "Not only do we believe that all TV will be streamed, [the trends are such] that all TV advertising will be streamed."
That said, competition from Apple TV, Amazon's 'Fire Stick' and Google's Chromecast has the group looking for new revenue streams, which in part drove its decision to launch a U.S.-based web presence as well as a channel app on some smart televisions built by Samsung Electronics. 
"Our thesis is that all TV OEMs will switch to a licensed operating system, just like all phone company, phone makers either license Android or the Apple," Wood told investors. "That same dynamic is happening in TVs and we're by far the number one licensor of OS to TV manufacturers. One in four smart TVs in the first half of the year, were licensed Roku TVs."