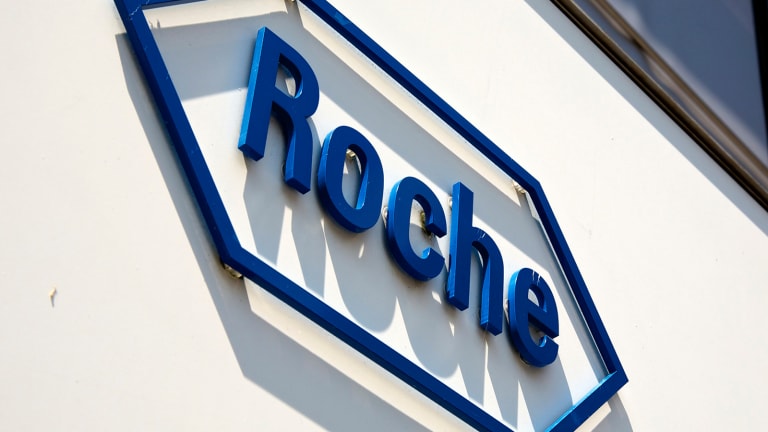 Roche to Buy Spark for $4.8 Billion
The price is nearly $3 billion over Spark's market cap of $1.95 billion as of Friday's close. Deal is slated to close in the second quarter of 2019.
Swiss drugmaker Roche (RHHBY) is buying Spark Therapeutics (ONCE) - Get Spark Therapeutics, Inc. Report for about $4.8 billion, according to an announcement by Spark early Monday morning.
The price is nearly $3 billion over Spark's market cap of $1.95 billion as of Friday's close. 
The deal would be for $114.50 per share in an all-cash transaction; or a total equity value of approximately $4.8 billion on a fully diluted basis, inclusive of approximately $500 million of projected net cash expected at close, said Spark.
Both companies' boards unanimously approved the sale.
"As the only biotechnology company that has successfully commercialized a gene therapy for a genetic disease in the U.S., we have built unmatched competencies in the discovery, development and delivery of genetic medicines. But the needs of patients and families living with genetic diseases are immediate and vast," said Jeffrey D. Marrazzo, chief executive of Spark Therapeutics, in a statement. "With its worldwide reach and extensive resources, Roche will help us accelerate the development of more gene therapies for more patients for more diseases and further expedite our vision of a world where no life is limited by genetic disease."
Roche said it is particularly interested in Spark's hemophilia therapy program.
Spark Therapeutics will continue its operations in Philadelphia as an independent company within the Roche Group, under the deal. 
Founded about five years ago out of research from the Philadelphia Children's Hospital, Spark Therapeutics' main drug is a therapy marketed by Novartis in Europe for treatment of an inherited retinal disease, but it is also working on treatments for hemophilia.  
Spark is also working on gene therapies for other inherited diseases, including blindness, lysosomal storage disorders and neurodegenerative diseases, with three programs in clinical trials.