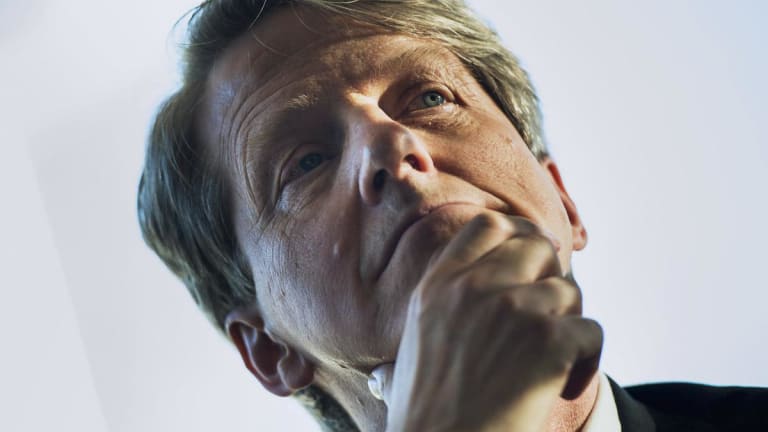 Fed Is Stabilizing Force, Trump's Talk Is Ominous, Yale Professor Shiller Says
Robert Shiller, a Nobel laureate, talks with TheStreet about the Federal Reserve.
Do you trust the Fed?
Robert Shiller, a Noble laureate and the Sterling Professor of Economics at Yale, talked to TheStreet about Jerome Powell, the Fed chairman, and the Federal Reserve ahead of the Jackson Hole Summit.
"The Federal Reserve did extremely well, I think, in the aftermath of the financial crisis, which was almost 10 years ago. It could have turned into a depression but it didn't," said Shiller. 
Instead, he said, "I look at them as stabilizing. They've been very cautious. They have been raising interest rates, which seems to me as something that we have to do to get back to normalcy. I tend to think of [the Fed] as a positive force. Under Powell, it seems like they're continuing the work that Bernanke and Yellen did," said Shiller. 
On Monday, Aug. 20, President Trump slammed Powell and the Fed for hiking interest rates. Trump said, "I'm not thrilled with [Powell's] raising of interest rates, no. I'm not thrilled."
Powell is Trump's nominee as Fed chairman. 
"The way that our...president is talking ominously about disagreeing with the Fed, I just hope that doesn't develop further. Let the Fed do their jobs. They are a stabilizing influence," Shiller said, in response to Trump's comments.