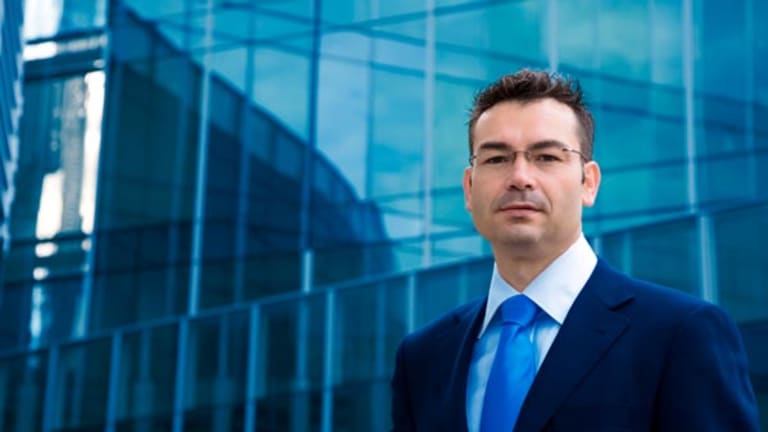 Review the Big Picture
There's no follow-through, and another sign of complacency.
This column was originally published on RealMoney on Dec. 4 at 8:44 a.m. EST. It's being republished as a bonus for TheStreet.com readers. For more information about subscribing to RealMoney, please click here.
Gosh, when was the last time we had a down week? It must be months!
There was no follow-through to last Monday's big downer, which wasn't good for the bears. Then there was no follow-through to Wednesday's big reversal, which wasn't good for the bulls.
Then there was Friday: There was no intraday follow-through for the bears and not enough oomph for the bulls to claim victory, either! That's the nature of a market of choppiness.
But let's review the big picture.
The number of stocks making new highs peaked in late October, when the
S&P 500
was at 1,389, and it has been struggling to keep pace.
For all you bulls out there, we used to excuse those lagging highs because the oils weren't participating. However, the oils were the leadership group last week, so we can't give that excuse anymore.
The transports still haven't made a higher high to confirm the move in the
Dow Jones Industrial Average
. There is no set rule for the time frame, but Dow theorists would most likely say that six months are long enough to label this action "non-confirmation."
Lately, I've covered the sentiment side of things with the
Investors Intelligence readings (too many bulls), the
put/call ratio (it has broken the downtrend line on the 10-day moving average) and the
members' short ratio (too high relative to where it has been).
But now we have yet another sign of sentiment being too complacent.
This is a survey by
UBS
of its client base, and it is a reflection of consumer sentiment. Note the jump this past month to 93. We have seen a reading of 93 twice before: once in January of this year, as the
Nasdaq
was making its high, and once in June 2004, as the Nasdaq was about to fall 15% in the ensuing six weeks.
The other peak reading was in January 2004, as the Nasdaq was making a high as well.
There's also all of the anecdotal evidence of the private-equity speculation moves, but it is the action in a stock like
Wal-Mart
(WMT)
that really catches my eye. You might recall about six weeks ago when Wal-Mart lowered its October sales forecast, the stock reacted violently -- to the upside!
It looked like it was breaking out to the upside on bad news, but then reality seemed to settle in and the stock has barely had a rally since. That is often what last-gasp short-covering rallies look like.
I'm prone to see the same thing in
Deere
(DE)
that I saw in Wal-Mart. The company lowered its earnings projections for next year, and the stock initially reacted poorly. But then some analyst came out and said "don't worry, be happy," and the stock took off to the upside, breaking out.
Now maybe Deere will be just fine in the end, but doesn't this little pullback look eerily similar to the "little" pullback that Wal-Mart started its recent descent with?
Perhaps we're still missing the speculation in penny stocks that often comes at the end, but then again, maybe people realize that private-equity folks aren't going to buy penny stocks. This time, the speculation is in buyouts of well-known names, not no-name penny stocks moving up hundreds of percentage points in a day.
Overbought/Oversold Oscillators
For more explanation of these indicators, check out The Chartist's
primer.
At the time of publication, Meisler had no positions in any of the stocks mentioned in this column, although holdings can change at any time.
Helene Meisler writes a daily technical analysis column and TheStreet.com Top Stocks. For more information,
. Meisler trained at several Wall Street firms, including Goldman Sachs and SG Cowen, and has worked with the equity trading department at Cargill. Under no circumstances does the information in this column represent a recommendation to buy or sell stocks. She appreciates your feedback;
to send her an email.