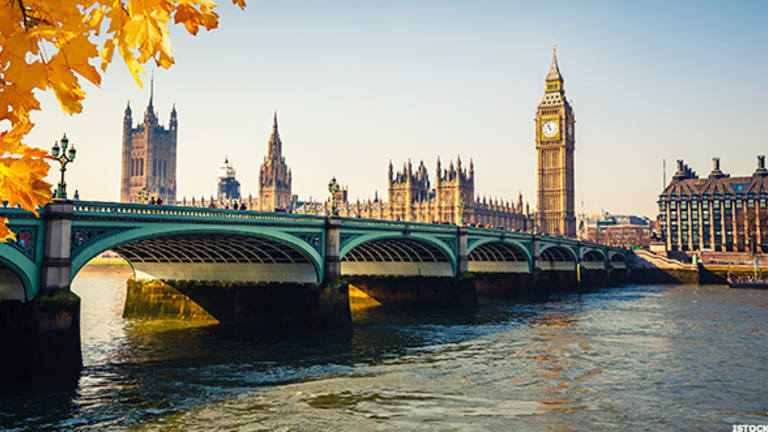 Retail Sales Jump in U.K. Due to Warm Weather
An industry body says sales volumes were ahead of expectations and saw a marked improvement on the previous month.
British retail sales rose in August, against expectations for a contraction, Business lobby group the Confederation Of British Industry said Thursday.
It said that the number of businesses who expected sales to grow next month is greater than the number of those who expect to see them fall, suggesting that retail businesses and consumers are still undeterred by uncertainty created by the vote to leave the European Union.
The industry body surveyed 131 firms — 58 retailers, 63 wholesalers and 10 motor traders. It reported the difference between the percentage of respondents who declare an increase in sales and the percentage that declare a decrease in sales.
The survey highlighted that 35% of retailers said sales were up year-on-year and that 26% said they were down, giving a positive 9% for its realized sales number. The CBI also noted that investment intentions for the next year have strengthened among retailers in the last month.
CBI head of economic analysis and surveys Anna Leach said, "The summer weather has brought shoppers out onto the high street with retailers reporting that sales growth has risen, outdoing expectations, although firms do expect sales growth to ease next month."
Optimism wasn't constrained solely to consumer retailers, as both wholesalers and motor traders reported a marked improvement. Almost half (44%) of wholesalers said sales were up, against 22% that said they were down, giving a positive index balance of 22% for the period.
Motor traders reported the most significant improvement in conditions for the period, 30% of those surveyed said that sales were up while none said that sales had fallen during the survey period, giving a positive balance of 30%.
Despite the positive headline numbers in Thursday's survey, economists at Capital Economics in London warned against excessive optimism.
The economists note that the current increase  of 9% is some way below the two year average of an increase of 20% and that the three-month average is consistent with a slowdown in the annual growth rate from July's surprise 5.9%, to just 1% in the near term.
They said, "Overall, with labor market conditions likely to deteriorate and rising inflation set to undermine real wage growth, it would be fairly surprising if retail sales growth didn't slow at all in the aftermath of the leave vote."