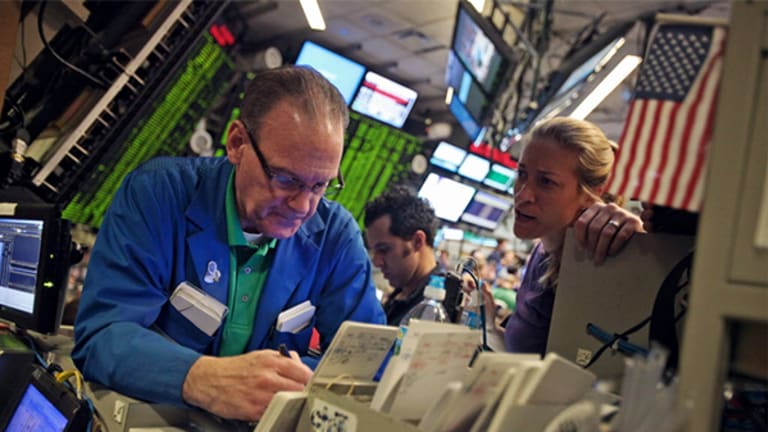 Restoration Hardware (RH) Continues Downward Trajectory, Rating Cut by TheStreet
Restoration Hardware (RH) was downgraded to 'hold' by TheStreet as the stock continues to be hurt by weak earnings results and fundamentals.
NEW YORK (TheStreet) -- Shares of Restoration Hardware  (RH) - Get RH (Restoration Hardware) Report have seen better days as the stock continues to fall precipitously. Today it is down 1.78% to $71.37 in afternoon trading.
Over the past three months, Restoration Hardware's stock has lost more than a quarter of its value, falling 25.66% since early October.
This chart, above, shows Restoration Hardware falling below its 200-day moving average. That bearish indicator is simply the beginning of the negative picture this chart is painting, however.
"In this chart we can see a death cross of the 50-day and 200-day moving averages as the shorter 50-day declines below the slower 200-day. The On-Balance-Volume (OBV) line has been declining the past two months, indicating significant liquidation and aggressive selling as volume has been heavier on down days," said TheStreet Chartist Bruce Kamich.
As a result, TheStreet Ratings has downgraded the company's stock to "hold" from "buy" with a letter grade of C+. The downgraded outlook reflects TheStreet Ratings view that the company has some weak indicators mixed in with previously seen strengths. Those weaknesses include a generally disappointing performance in the stock itself and weak operating cash flow.
(Subscribers get upgrades and downgrades ahead of the market. Find out more onTheStreet Quant Ratings here.)
Restoration Hardware's long-term chart gives an even clearer view of the troubles the stock has faced in the run-up to TheStreet Ratings downgrade.
"In this longer-term view of RH, above, we can see that prices are below the declining 40-week moving average, so it is mathematically in a downtrend," Kamich said. "Because RH has cut deep into this prior resistance, it can often mean that RH will cut all the way through this support area. RH may have an oversold bounce, but the odds favor further declines in the weeks ahead."
TheStreet's Jim Cramer recently sat down with Restoration Hardware CEO Gary Friedman for the "Executive Decision" segment on Mad Money. 
Friedman told Cramer that the long-term story at Restoration Hardware remains bright, but in the interest of transparency he felt it was pertinent to talk about short-term pressures during the company's conference call, including the pending interest rate hike and weakening economies in some states due to the oil industry.
Friedman said that while the Internet is changing everything, it won't completely replace traditional retail. Too often people focus on the transaction and not the interaction with customers. The physical store will always play an important part in Restoration Hardware's model.
TheStreet Ratings uses an algorithmic model to determine a rating for risk-adjusted total return prospect over 12 months.