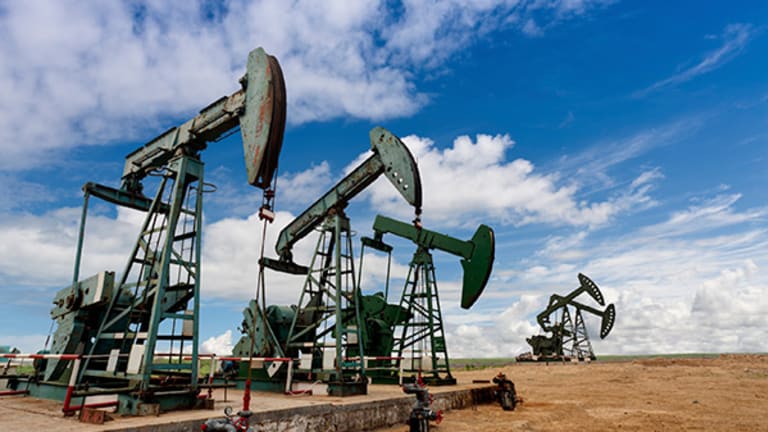 Repsol's Upstream Unit Swings to Black as Quarterly Profit Falls
Net profit declines by 38% from a quarter which was buoyed by one-time gains, though earnings at both upstream and downstream operations improve.
Spanish oil producer Repsol (REPYY) on Thursday announced a 38% decline in quarterly net profit after the year-before period was buoyed by a one-off payment to settle a spat with the Argentine government.
Repsol said net profit was €572 million ($656.4 million), compared with €928 million last year, when Repsol received €500 million in one-time gains, mostly to settle a dispute following the state expropriation of one-time Argentine unit YPF. Repsol said quarterly Ebitda on a current cost of supplies basis rose 6% to €1.24 billion.
It reported that cost cuts and other restructuring measures allowed it to expand both its upstream and downstream businesses despite low oil prices.
The upstream business swung €17 million into the black - an improvement of €207 million - thanks to lower exploration costs, higher output, cost cuts and favorable exchange rates, the Madrid company said. The downstream unit's profit rose 4% to €556 million.
Repsol has been slashing capital expenditure and shedding assets to cut debt since buying Talisman Energy, of Canada, for $12.9 billion, in May 2015 in a deal arranged before oil prices slumped.
It said net debt at the end of the quarter was €12 billion, and liquidity was more than twice the amount of its gross short-term debt maturities.