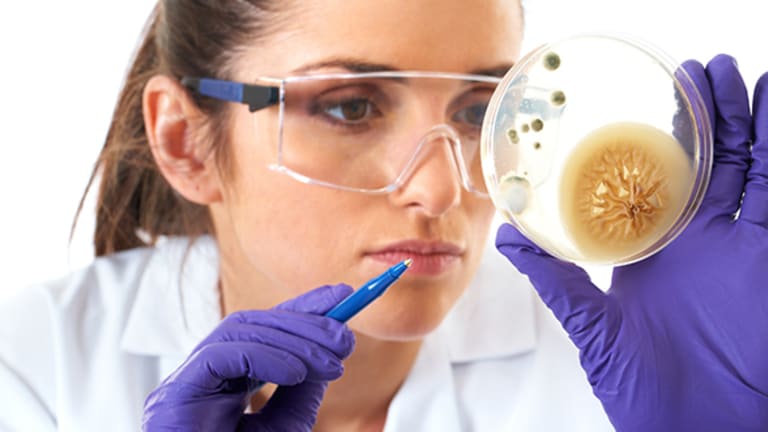 Relypsa (RLYP) Stock Soars on Possible Sale
Relypsa (RLYP) stock is surging on heavy trading volume on Thursday after a Reuters report said the biopharmaceutical company was considering a sale.
In the above video, TheStreet's TV anchor Rhonda Schaffler discusses the Reuters report that said biopharmaceutical company Relypsa could be considering a sale.  
NEW YORK (TheStreet) -- Relypsa (RLYP) stock is up by 59.13% to $23.09 on heavy trading volume on Thursday, after a report suggested the company is considering selling itself. 
The Redwood City, CA-based biopharmaceutical company has received several takeover offers, sources told Reuters. Relypsa develops treatments for renal, cardiovascular and metabolic diseases.
The company has hired investment bank Centerview Partners Holdings as it considers the sale, Reuters reports.
If the company decides to sell itself, Relypsa could be worth about $38 per share, an investor told TheStreet'sAdam Feuerstein today.
So far today, 14.05 million shares of Relypsa have traded, higher than the company's 30-day trading average of about 2.03 million shares.