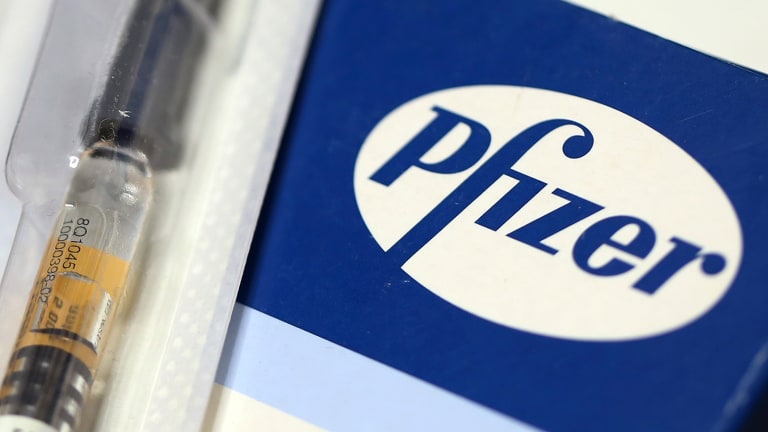 White House Kills Plan for Drug Price Cap
Pelosi, Schumer and nearly everyone else had asked Obama to deep-six the deal.
The Obama administration has called it quits on a plan to combat high drug prices that drew intense opposition from both sides of the partisan divide and from seemingly all sectors of the healthcare industry.
The defeat comes as Obama's signature legislative accomplishment, passage of the Affordable Care Act, also is likely to be significantly rewritten if not killed altogether when President-elect Donald Trump takes office.
The drug pricing plan, whose death was acknowledged by a spokesperson for the agency that regulates Medicare and Medicaid, was proposed in March and would have changed how Medicare pays for drugs. The idea nearly immediately drew opposition pharmaceutical companies, doctors groups and even Democratic lawmakers on Capitol Hill.
Companies that had publicly opposed the plan included Pfizer (PFE) - Get Report  ,  Eli Lilly (LLY) - Get Report  ,  Regeneron (REGN) - Get Report  ,  Johnson & Johnson (JNJ) - Get Report  , and  Bristol-Myers Squibb (BMY) - Get Report .
The administration's proposal was intended to replace a current Medicare program that pays doctors the average price of a drug plus 6%. The White House argued that doctors have an incentive to prescribe higher-cost drugs under the current system. The plan would have reduced the 6% add-on to 2.5% plus a flat fee of about $16 and would have been tested first as a pilot program.
Opponents complained that the changed new system could have limited patient access to certain drugs if doctors' acquisition costs rose above the Medicare reimbursement level.
"After considering comments, CMS will not finalize the Medicare Part B Drug Payment Model during this administration," said Aaron Albright, a spokesman for the Centers for Medicare and Medicaid Services (CMS), in a statement issued to the press. "While there was a great deal of support from some, a number of stakeholders expressed strong concerns about the model," Albright added. "While CMS was working to address these concerns, the complexity of the issues and the limited time available led to the decision not to finalize the rule at this time."
Even House Democratic Leader Nancy Pelosi, Calif., praised the decision to spike the proposal. Despite its "admirable goals," Pelosi said, "Our members raised a number of concerns, and we are pleased the Center for Medicare and Medicaid Innovation has decided not to move forward," Pelosi said.
She and Senate Minority Leader Chuck Schumer of New York had asked the administration to kill the program.
She said shed hoped the Trump Administration and the incoming Congress will come up with a "bipartisan way to address the soaring costs of prescription drugs in a way that supports the search for cures while ensuring that patients can afford these treatments." President-elect Trump has said he wants to make lowering drug prices a priority when he takes office.