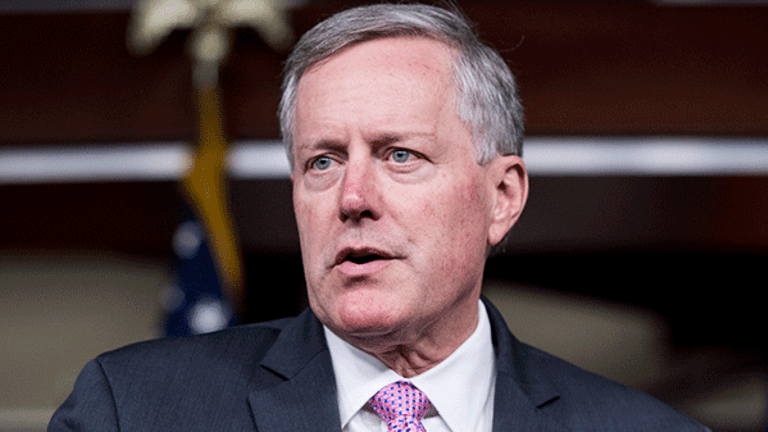 A House vote on the latest plan to repeal and replace Obamacare could come as soon as Friday, lawmakers are telling reporters on Capitol Hill after the conservative House Freedom Caucus on Wednesday endorsed a revised version of a bill that would allow states to opt out of a core ObamaCare protection that prevents insurers from denying coverage to people with pre-existing conditions.
The provision stripping protections for people with pre-existing conditions was backed by GOP congressional leaders and the White House. Conservatives have complained the provision drives up premiums.
The agreement with the most conservative Republicans puts moderates in a pickle. They have demanded that the popular protection remain in any legislation to replace the Affordable Care Act but now may in the uncomfortable position of being the only obstacle to passing and enacting Obamacare replacement legislation.
The change to the GOP plan was negotiated by centrist Rep. Tom MacArthur, R-N.J., and Freedom Caucus Chairman Rep. Mark Meadows, R-N.C.  Besides letting states apply for waivers from ObamaCare provisions that ban higher premiums for people with pre-existing conditions, the ban also lets states escape mandate minimum insurance coverage requirements, as long as the state offers high-risk pools as an alternative.
The House whip team is gauging support within the GOP ranks and whether enough moderates will come around to support the package.
Insurers and hospital stocks were moving slightly. Humana (HUM) - Get Humana Inc. (HUM) Report was up about 1.5% to $219.50 per share, Cigna (CI) - Get Cigna Corporation Report and Aetna (AET) were both up less than a percent.
Hospital stocks were mixed with Community Health (CYH) - Get Community Health Systems, Inc. Report down about 1.25% to $8.49, HCA (HCA) - Get HCA Healthcare Inc (HCA) Report was down about 1.1% and LifePoint (LPNT) down about 20 cents to $61.30 per share. Tenet (THC) - Get Tenet Healthcare Corporation Report was up about 4 cents, or .2%, to $15.63 per share.
House Speaker Paul Ryan, R-Wis., said Wednesday morning at a legislative seminar sponsored by law firm BakerHostetler that House leadership is eager to bring a new repeal and replace bill to the floor but won't subject the effort to another embarrassing defeat. "We're going to do it when we've go the votes for it," he said.
Ryan noted that lawmakers have returned from a two-week break determined to push forward with ACA repeal and replace. While back in their districts, GOP lawmakers met with voter and were reminded that "constituents are fed up with Obamacare. They want to see us move a replacement plan," he said.
Ryan predicted that passage in the House will occur this time because GOP lawmakers have accepted that in order to avoid a filibuster by Democrats in the Senate the bill must comply with that chamber's rules for budget reconciliation rules.
Budget reconciliation measures can pass the Senate with a simple majority, which the GOP has in the chamber. Other bills require 60 votes, a path that would require the GOP to secure Democratic votes, a seemingly impossible task when it comes to an issue as politically charged as healthcare reform.
Many GOP opponents of the previous healthcare plan now realize they cannot create entire replacement for Obamacare in a budget reconciliation plan and and some key reform measures must wait until separate bills are brought to a vote later.
"You can't put everything you want in a healthcare bill in this bill because it has to go through Senate budget Rules," Ryan said. "We would love to have all the things we think are necessary to get us a dynamic, market based patent-centered healthcare system--that everyone gets affordable coverage and you get innovation and competition but you can can't put all those policies in this bill."