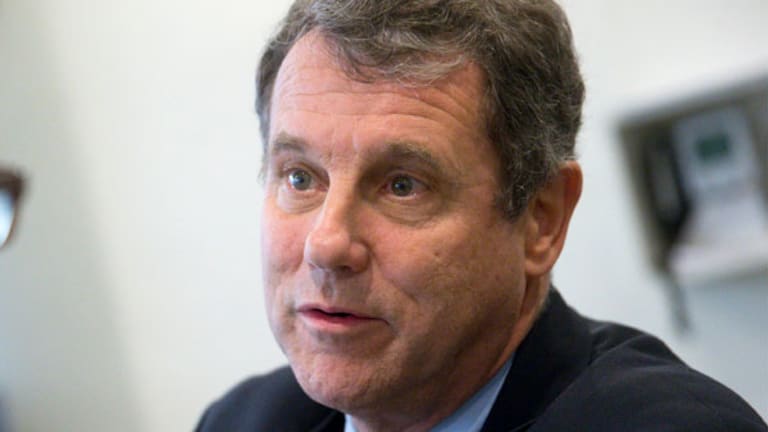 Treasury Chief Says U.S. Monitoring Currency Practices of China, Others
Countries also on the watch list include Germany, Japan, Korea, Switzerland and Taiwan.
In his first congressional hearing since being sworn in in February, Treasury Secretary Steven Mnuchin on Thursday flagged the Trump administration's "monitoring list" of countries that warrant close attention for possible currency manipulation.
The countries on the list are China, Germany, Japan, Korea, Switzerland and Taiwan.
Mnuchin pointed to the monitoring activity in response to criticism from Sen. Sherrod Brown, D-Ohio, who included President Trump's backtrack on a campaign promise to label China as a currency manipulator is one item on a long list developments bring the president's sincerity in living up to his pledges and obligations into question.
"Given all the troubling revelations from the White House and about the White House such a question is vital for every nominee in a sensitive position," Brown said. "You can't lead if we don't believe you. China was a champion of currency manipulation and then it wasn't. Wealthy taxpayers would not get a tax cut and then they would. The deficit would be eliminated in eight years, and then it wouldn't. Wall Street was getting away with murder, but now it has too big a compliance burden. The carried interest loophole would be close, but now, maybe not."
Mnuchin agreed that the Treasury Department's April report on foreign exchange policies of the U.S. major trading partners found that no major trading partner met the criteria for currency manipulation but said the monitoring demonstrates that the White House has not washed its hands of concerns about currency manipulation.
"Ensuring that American business consumers and workers face a level playing field is one of the essential components of this administration's agenda. When foreign governments engage in currency manipulation, it makes the playing field uneven, which is why we're regularly monitoring these practices," Mnuchin said.
"We will continue to follow this important issue and have established a monitoring list of economies that warrant close attention. This list comprises China, Germany, Japan, Korea, Switzerland and Taiwan. Additionally, we are committed to rethinking our foreign agreements and trading practices to ensure they are both free and fair to American business and workers."