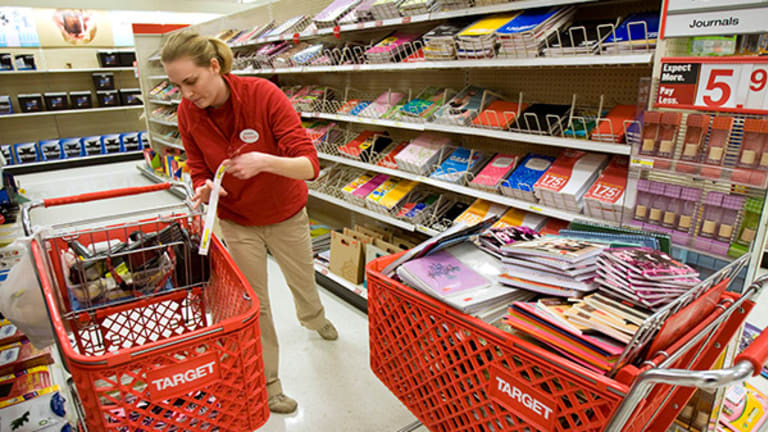 Target CEO Thinks Trump's Border Tax Would Trigger Significantly Higher Prices and Hurt America
Add one more CEO to the growing list of executives who oppose a border tax on imported goods.
Add Target (TGT) to the list of companies that oppose the Republicans' proposed border adjustment tax.
Target chairman and CEO Brian Cornell said Tuesday at an investor day that consumers would have to pay more with such a tax, and that would hurt America. 
"Millions and millions of consumers would see significantly higher prices if the bill is put through as it's currently structured," said Cornell. He said that he and corporate executives who have met with President Donald Trump and members of Congress to explain that prices would jump between 15% and 25%. The bill aims to exempt companies from paying federal income tax on export revenues, while ending the deductibility of import costs from taxable income.
The majority of goods that Target sells are imported, said Cornell, including electronics from Japan, South Korea and China and fresh produce from Mexico and Chile.
Jim Cramer sat down Wednesday with four market experts to talk about how to play the Trump tax plan. Click here to check out their recommendations.
Cornell said that if prices jump, it directly impacts not only American families, but retailers as well. With steeper prices for the types of items sold at retailers like Target, which include apparel, food, electronics, housewares, sporting equipment and school supplies, customers naturally would buy less and the struggling retail sector would be forced to shutter more businesses or stores.
Target CEO Brian Cornell
"It's important for American families that we serve, it's important for leaders and it's important for America to understand the unintended consequences of the plan as it's structured today," Cornell said.
"As an industry, we are absolutely pro-tax reform, we are absolutely pro-growth in the United States. As jobs are created in the U.S., the first place we'll see the benefit is in retail. We'll have more families working with discretionary dollars, more consumers."
Not a fan of investing in retail? TrytheseTrump tech stocks.
Target shares finished the session sharply lower by 12% to $58.77 as the retailer also reported weak fourth quarter results and issued a profit warning for 2017.
Editors' pick: Originally published February 28.