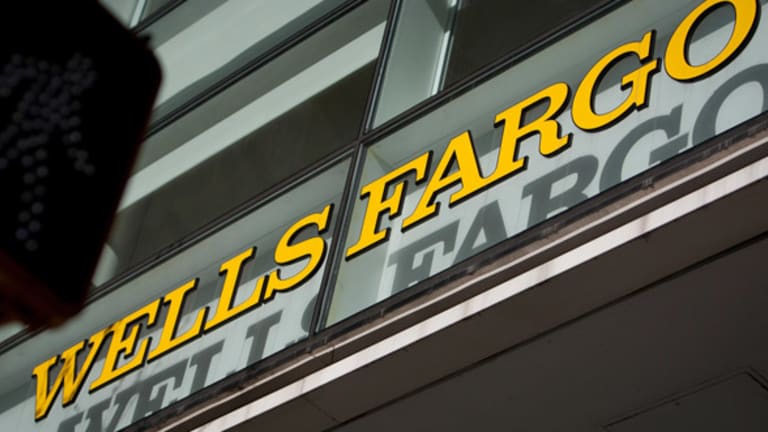 Senators Ask Labor Chief Whether Wells Fargo Broke Overtime Laws
U.S. senators including Elizabeth Warren have written a letter asking the Labor Department to investigate whether Wells Fargo properly compensated employees who worked extra hours to meet sales targets.
U.S. senators including Elizabeth Warren have written a letter asking the Labor Department to investigate whether Wells Fargo properly compensated employees who worked extra hours to meet sales targets.
This article, originally published at 3:49 p.m. on Thursday, Sept. 22, 2016, has been updated with market data and analyst comments.
Wells Fargo (WFC) - Get Report , grappling with a scandal involving workers who opened bogus customer accounts to meet sales quotas, now faces the prospect of a probe into whether it properly compensated employees who worked extra hours in attempt to reach the same targets.
U.S. Senator Elizabeth Warren, a Massachusetts Democrat, and seven of her colleagues, some also members of the chamber's banking committee, sent a letter to the Labor Department Thursday asking for an investigation into whether the workers, who sometimes made as little as $12 an hour, received the overtime pay federal law requires.
"Dozens of former and current Wells Fargo employees have come forward to describe the lengths they went to in order to meet the bank's aggressive sales quotas" after its $185 million settlement with the Consumer Financial Protection Bureau and other regulators, Warren wrote in the letter.
The consumer bureau's probe "uncovered a workplace characterized by stringent sales quotas and aggressive incentives imposed on its employees, and staggering neglect by management of the obvious consequences to consumers," wrote the senators, who also included Democrats Jack Reed of Rhode Island, Kirsten Gillibrand of New York, Sherrod Brown of Ohio, Robert Menendez of New Jersey, Jeffrey Merkley of Oregon and Mazie Hirono of Hawaii as well as former presidential contender Bernie Sanders. 
Wells Fargo disputes that characterization of its management style. The bank, which has nearly 265,000 workers, has won the Gallup Great Workplace award for three years in a row, Jennifer Dunn, a spokeswoman, said in an e-mail. 
"Our team members are our greatest asset," she said. "We strive to make every one of them feel valued, rewarded and recognized," with competitive pay and benefits, career-development opportunities and strong work-life programs, Dunn said.
While the Labor Department doesn't disclose details about potential law enforcement decisions, it takes "the concerns raised in the letter very seriously," Jason Surbey, a spokesman, said in an e-mail.
EXCLUSIVE LOOK INSIDE: Wells Fargo is a holding in Jim Cramer's Action Alerts PLUS charitable trust portfolio. Want to be alerted before he buys or sells the stock? Learn more now.
The bank's CEO, John Stumpf, pointed out repeatedly in a Senate Banking Committee hearing this week that the vast majority of his employees followed the law in their efforts to meet sales goals.
Stump also apologized for his handling of the bogus accounts, which stretched over at least a five-year period, and has promised to end the targets, which included selling as many as eight different products to each customer, as of Jan. 1.
While Wells Fargo has dismissed 5,300 workers and managers involved in the matter, Stumpf refused to commit to clawing back pay from any senior executives who oversaw the sales programs, including himself and community banking chief Carrie Tolstedt, whose retirement was announced in June. 
Stumpf earned $19.3 million last year, and Tolstedt is taking home as much as $125 million as she retires, the senators said.
"Such executives literally have millions of reasons to peddle the fanciful notion that the company's culture, policy and practices played no role in encouraging thousands of Wells Fargo employees to drive up customer numbers by any means necessary," the senators wrote. "Nonetheless, the emerging portrait of the company's actual behavior suggests potential widespread exploitation of its own workforce in order to facilitate the widespread exploitation of its customer base."
It was apparent during this week's hearing that senators see Wells Fargo's actions as demonstrating that regulatory pressure since the 2008 financial crisis hasn't fazed the industry, Richard Bove, a Rafferty Capital analyst, wrote in a note to clients afterward.
Some "are clearly asking for broader investigations of the company and its industry," he wrote. "Wells Fargo has dealt a serious blow to all large banks given what these senators want to do, since there is now a witch hunt on to determine which of the other major banks are derelict in handling customer needs."
The bank's shares have fallen 11% to $45.48 this month, compared with a 0.3% gain on the broader S&P 500.
"It is increasingly clear that neither the settlement nor the policy actions taken since will put the related issues to rest," Susan Roth Katzke, a New York-based analyst with Credit Suisse, said in a note to clients. She lowered her 12-month price target for the bank's shares by 11%, to $50.
"The inquiries are not done, and litigation risk is heightened," Katzke wrote. "This situation differs from JPMorgan's London Whale, in spring 2012, or Bank of America's $4 billion accounting error, in April 2014, in that Wells Fargo's alleged issues directly impacted the consumer. The breadth of the follow-on inquiries is widening."