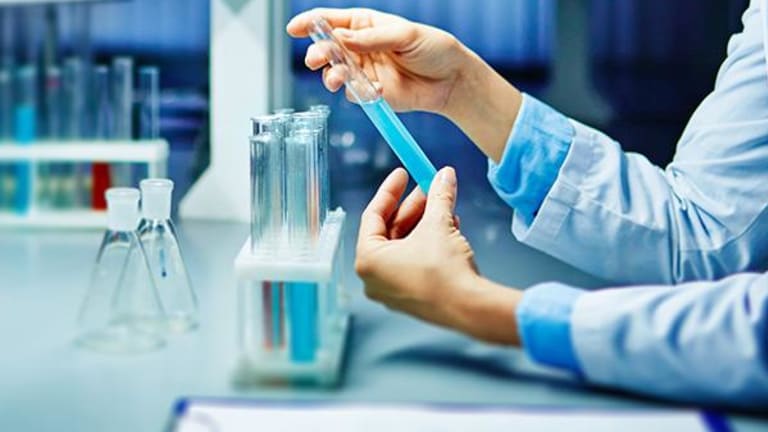 NewGen BioPharma, which is involved with a form of cannabis that recently went public via a reverse merger, has seen its shares suspended for the second time in a month.
The Titusville, N.J.-based company which trades on the OTC Markets Group QB platform under the ticker NEWG, got the news from the Securities and Exchange Commission on Tuesday that its shares would not trade again until April 10.
The regulator suspended trading because of concerns over the accuracy of public information on the company pertaining to "the identity of the former sole executive officer, director and majority shareholder as well as possible undisclosed former and current controlling persons."
At the time the trading was suspended, shares were trading at $1.56. Shares had traded as high as $2 and as low as a quarter.
On Feb. 16, the British Columbia Securities Commission filed a halt trade order, saying that "circumstances exist that could result in other than an orderly trading in securities of NewGen." The BCSC said the halt was no longer in effect but declined to say why a halt had been ordered or whether the Canadian agency would take any further action.
Just two weeks ago, NewGen was welcomed to OTC, according to a public statement by OTC. But since the SEC halt, OTC has dropped the company down to its Pink level, and placed a skull and crossbones symbol on the company's listing page to warn investors.
About two months before, NewGen filed with the SEC regarding its intention to become a public company with NewGen entering a reverse merger with a shell company formerly known as Greenwind NRG Inc.
According to SEC filings, Greenwind was a Philippines-based company with plans to get into the wind power business in Ireland. The company was run by Jerwin Flfiler and Greenwind was owned mostly by James Sammon and Tadhq Sammon, who between them owned 36,000 shares or almost 76%.
The most recent financial filing by NewGen stated that 36,000 shares owned by former officers had been canceled at request of the former company president.
NewGen did not respond to a request for comment Tuesday regarding the trading suspension.
The company is focused on developing small molecule drugs to aid the delivery of active pharmaceutical ingredient to maximize bioavailability. NewGen wants to develop NanoCannabinoids and has an application with the Drug Enforcement Administration and anticipates an action in the second quarter of this year. The company has three NanoCannabinoids in the pipeline for ophthalmic, arthritis, psoriasis and pain as well as neural disorders.
NewGen and its Indian subsidiary, New India BioPharma, were founded by Nadeep Jaikaria, who at one time was a managing director and headed up equity research at Rodman and Renshaw, now known as H.C. Wainwright & Co. Jaikaria is CEO of NewGen and holds 38% of the company
According to the company's latest financial filing for the quarter ending Jan. 31, NewGen has no cash, posted a net loss of $153,470 and used $11,076 in cash for operating activities. As a condition of the merger, NewGen is obligated to conduct a private placement to raise up to $2 million in units priced at $1. The units will consist of one common share at $1 and one 12-month warrant to purchase a common share at $1. No timetable was given for the private placement.