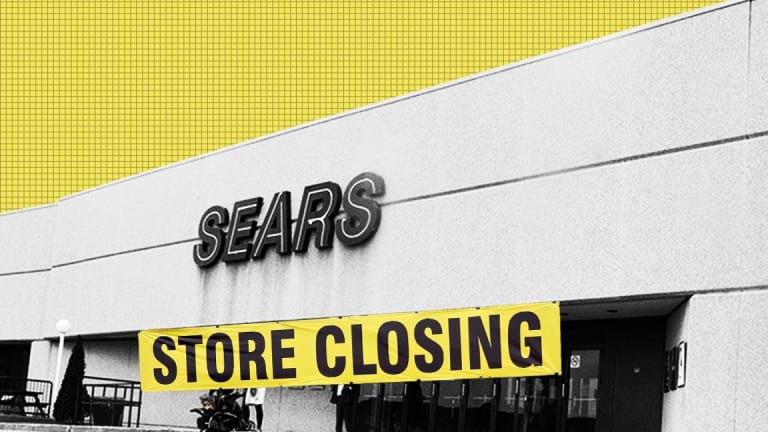 Sears Spirals Toward Delisting - Here's What That Means
The Nasdaq requires stocks trading on the index close above $1 or face delisting.
Shares of Sears Holdings Corp.  (SHLD)  were down 3.6% on Friday, Aug. 24, as the company remains, for now, safe from a delisting.
Year to date, Sears has fallen nearly 70%, bringing the company's stock price precipitously close to the $1 threshold that Nasdaq equities need to trade above to stay on the stock index. 
Sears is trading in the $1.05 to $1.10 range and maintains a valuation well above the $1 million minimum that the Nasdaq requires. 
The first step toward delisting is a "deficiency notice" sent by the Nasdaq if a company is in violation of the index's listing standards for a period of 30 consecutive days. Once the notice is sent, the company has 90 days to get back into compliance and stay in compliance for 10 consecutive days in the 90-day period. 
If Sears fails to do this, the Nasdaq will then send the retailer a delisting letter that must be disclosed to the public within four business days. Once the letter is received, the company has seven days to request a hearing with the Nasdaq listing qualification panel, which postpones the delisting process until a decision is made. 
A stock being delisted does not mean that it will no longer be traded. Delisted companies can turn to the over-the-counter (OTC) markets. So while a company getting delisted is never a good thing, and will inevitably hurt investor confidence, it's not a death sentence for a company. 
Sears' road to profitability is getting steeper as the company announced Thursday, Aug. 23, that it will close an additional 46 Sears and Kmart stores in November. This came after the company announced 100 store closures in January and another 100 in May. 
Sears has closed the majority of its 3,300 stores since its peak in 2006 and now operates less than 900 stores. 
"In a challenging quarter, we continued to focus on our strategic transformation, identifying additional opportunities to streamline operations and adjust inventory and operating expenses while staying focused on our Best Members, Best Categories and Best Stores," CEO Eddie Lampert said in a recent statement.