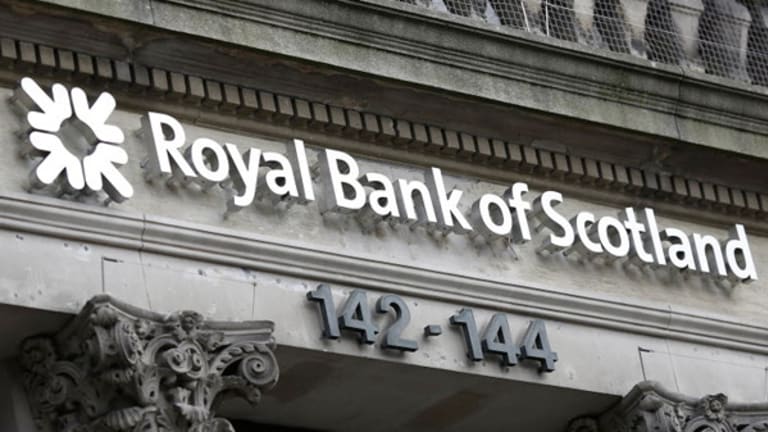 RBS Nearing Settlement in Shareholder Suit
Shareholders accused the bank of misleading them ahead of the 2008 financial crisis.
Royal Bank of Scotland (RBS) is nearing a settlement with shareholders, sources told Reuters, in a lawsuit that accuses the state-owned British bank of misleading them during a $16 billion fundraising at the height of the 2008 financial crisis. 
The trial was placed on hold Monday so that shareholders and the bank could negotiate a settlement. There were originally five separate groups of shareholders pursuing the bank, but RBS has now settled with four of them at a cost of around £800 million.
The larger shareholder groups want to settle, according to Reuters, leaving the smaller claimants to foot costly legal bills. 
Over on Real Money Jim Cramer give advice to investors looking at how to play the Trump Trade. Get his insights or analysis with a free trial subscription to Real Money.