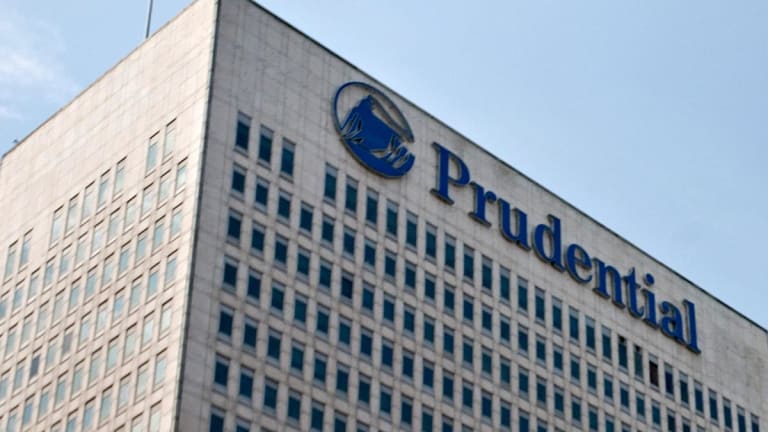 Prudential Financial Gains After U.S. Says It's Not Systemically Important
Prudential is happy about the decision.
Prudential Financial Inc. (PRU) - Get Prudential Financial, Inc. Report   gained after the U.S. said the struggling insurer is no longer systemically important. 
That's according to the Financial Stability Oversight Council, an arm of the U.S. Treasury Department. "The Financial Stability Oversight Council (Council) today announced that it has rescinded its determination that material financial distress at Prudential Financial, Inc. (Prudential) could pose a threat to U.S. financial stability," the agency wrote in a press release. The council, formed in 2010 as a part of the Dodd-Frank Act to create better supervision over the financial system, said Prudential will be supervised only by the Board of Governors of the Federal Reserve System. 
Treasury Secretary Steve Mnuchin said "The Council's decision today follows extensive engagement with the company and a detailed analysis showing that there is not a significant risk that the company could pose a threat to financial stability."
Prudential shares rose 0.5% Wednesday morning. Financial institutions that are not SIFI's, or systemically important financial institutions are not subject to stringent Dodd-Frank regulations. Indeed, Prudential is happy to hear the news.
"We are pleased with this decision, which affirms our longstanding belief that Prudential never met the standard for designation," the company said in a press release. It added, "This outcome reflects Prudential's sustainable business model, capital strength and comprehensive risk management, which have and continue to enable us to fulfill our promises to our customers, deliver consistent performance and meet regulatory obligations."
Prudential stock is down more than 14% this year.