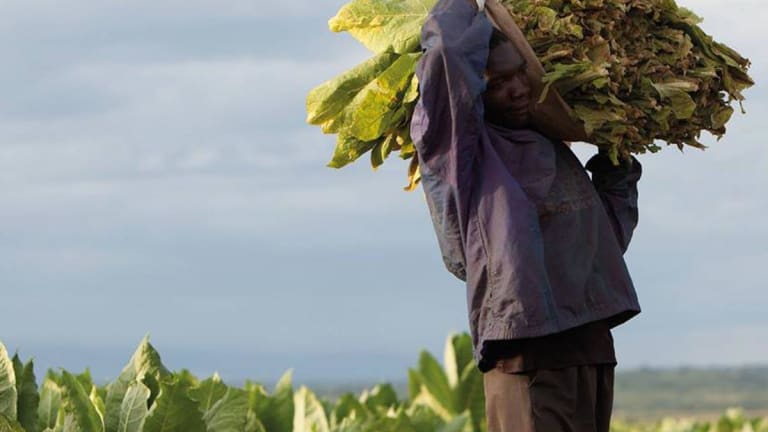 Philip Morris Rolls Out New Smokeless Cigs to Fire Up Sales
Philip Morris is betting its smokeless cigarettes sold outside the U.S. will win customers - both new ones and former quitters.
Philip Morris International Inc. (PM) - Get Philip Morris International Inc. Report might not smoke out the competition with its newest cigarettes, but that's the point: The multinational cigarette manufacturer has released new smokeless cigarettes for sale outside the U.S. in its attempt to win customers - new ones and former quitters.
Dubbed the IQOS 3 and IQOS 3 MULTI, the newest smokeless "smokes" were launched Monday, Oct. 22, in Japan, where more than a third of adult men still smoke regularly.
Instead of releasing smoke, the IQOS emits aerosol with far lower levels of harmful chemicals that can be inhaled by users and through second-hand smoke, said the company, which noted it's still trying to get the U.S. Food and Drug Administration to complete a review of its data.
Philip Morris is betting more people will switch from traditional cigarettes to smokeless ones by viewing them as healthier to themselves and those nearby. The vast majority - up to eight in 10 - of IQOS users already quit smoking regular cigarettes, according to Philip Morris. 
The company estimated, in fact, that nearly 6 million adult smokers have kicked the habit, only to take on a new one: the company's heated tobacco cigarettes that are available in 43 markets worldwide.
"Our dream was to create a better alternative for smokers, and IQOS has made this dream a reality; it's a revolution for the 1.1 billion people who smoke," said André Calantzopoulos, the company's chief executive, in a press statement.