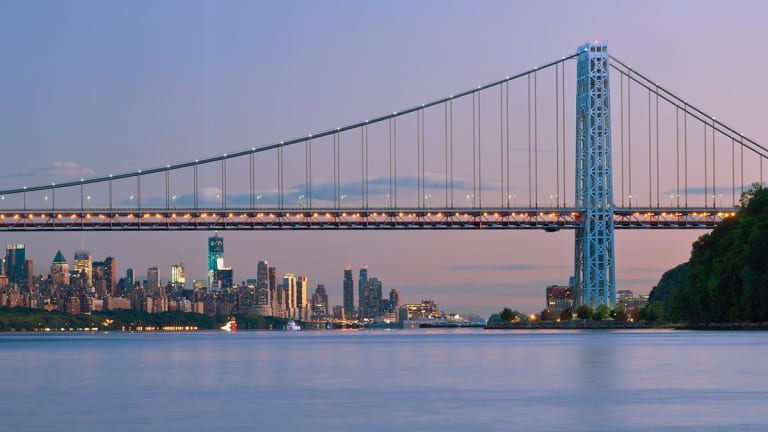 New York Sues EPA, Disputing Claim That GE Completed Hudson River Cleanup
The NYS Department of Environmental Conservation says the cleanup of the PCBs GE dumped in the New York river isn't complete.
New York State's Department of Environmental Conservation sued the Environmental Protection Agency, disputing the agency's certification that General Electric (GE) - Get General Electric Company Report had completed its cleanup of the Hudson River. 
The lawsuit, filed in U.S. District Court in Albany, N.Y., challenges the EPA's Certificate of Completion that it issued to GE on April 11. 
That move certified that the Boston industrial company completed its cleanup of polychlorinated biphenyls, or PCBs, from the Hudson River, despite what New York says is evidence that concentrations of the industrial waste remain dangerously high in portions of the river. 
"We will not allow the EPA to let big polluters like General Electric off the hook without a fight," New York State Attorney General Letitia James said in a statement.
"The facts are clear: Hudson River fish remain much too contaminated with PCBs to safely eat, and EPA admits they don't know when -- or if -- they ever will be. EPA can't ignore these facts -- or the law -- and simply pronounce GE's cleanup of PCBs complete."
In an e-mailed statement, GE said that "EPA conducted a comprehensive review of the Hudson River dredging project and concluded that dredging successfully reduced PCB levels, no additional dredging is warranted, and GE met all of its obligations.
"New York state's data showed that 99% of locations sampled in the Upper Hudson met the cleanup standard that EPA set. Environmental conditions in the Hudson will continue to improve and GE will continue to cooperate with both EPA and New York State."
The Hudson River PCB Superfund site involves a nearly 200-mile stretch of the river that runs from Hudson Falls, N.Y., to the Battery in Lower Manhattan.
The state claims that monitoring data demonstrate that fish in the river remain too toxic to eat.
"In humans," the lawsuit says, "PCB exposure is associated with cancer as well as serious non-cancer health effects, including effects on the immune system, reproductive system, nervous system, endocrine system, and others."
Save 57% With Our Labor Day Sale. Join Jim Cramer's Action Alerts PLUS investment club to become a smarter investor! Click here to sign up!