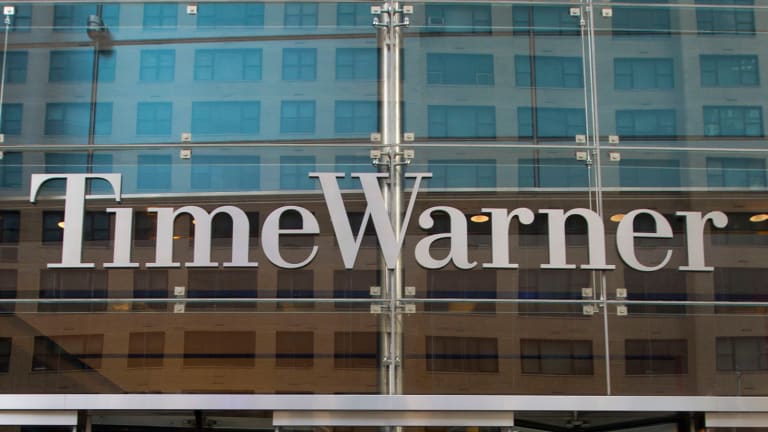 Media Deals on Ice as Trump's DOJ Sues to Stop AT&T-Time Warner
Given recent FCC decisions, the media industry appeared poised for a series of historic mergers and acquisitions -- until the Justice Department showed up.
The fallout has been fast and furious. 
If the Department of Justice's antitrust division is opposed to AT&T Inc. (T) - Get Free Report buying Time Warner Inc. (TWX) , what does that say about Walt Disney Co. (DIS) - Get Free Report buying large pieces of Twenty-First Century Fox Inc. (FOXA) - Get Free Report or Meredith Corp. (MDP) - Get Free Report acquiring Time Inc. (TIME) ?
The rules of the road for media company CEOs and their investors don't appear as clear as they once did.
"This doesn't exactly open the door for more big megamergers in the media world, at least not immediately," said Doug Arthur, a media industry analyst at Huber Research Partners LLC. "The DOJ can't block one deal where there's virtually no overlap, just because they're big companies, and then green-light a Disney-Fox."
Yet on Monday, Nov. 21, DOJ antitrust chief Makan Delrahim filed a lawsuit in federal court to block AT&T's proposed $85.4 billion acquisition of Time Warner, owner of HBO, the Warner Bros. film studio and cable networks CNN, TBS and TNT. The decision to sue AT&T rather than hammer out some kind of "behavioral remedies" is likely to have far-reaching implications for an industry in the throes of historic changes.
Television and film companies as well as internet and wireless operators are all trying to determine whether they should be buyers or sellers as they seek to adjust to the increasingly large presence of relatively newer entrants led by Netflix Inc. (NFLX) - Get Free Report , Facebook Inc. (FB) - Get Free Report , Amazon.com Inc. (AMZN) - Get Free Report and Google, a unit of Alphabet Inc. (GOOGL) - Get Free Report . The antitrust suit also comes on the heels of the Federal Communications Commission voting on Thursday to lift longstanding media ownership restrictions.
"The DOJ's lawsuit significantly increases uncertainty around the application of antitrust law," KeyBanc Capital Markets Inc. media analyst Andy Hargreaves wrote in a Tuesday investor note. "This is likely to dramatically slow the pace of [mergers and acquisitions] in media, and possibly other industries, until clarity around the application of law is reached."
The DOJ's surprise decision comes as Fox executives have been talking with Comcast Corp. (CMCSA) - Get Free Report , owner of NBCUniversal, about selling its movie and TV studios and distribution networks in Europe, Asia, Latin America and Australia. In recent weeks, Fox officials also have talked with Disney about unloading those same assets while retaining the Fox broadcast network, its sports programming, local TV stations and the Fox News Channel.
A Comcast-Fox or Disney-Fox transaction would qualify as a so-called horizontal merger, deals that would combine the assets of two similarly constructed companies. Historically, the DOJ has given such transactions greater scrutiny than "vertical mergers" such as AT&T, a distributor, acquiring Time Warner, a content creator.
The department in 2015 rejected Comcast's proposed acquisition of Time Warner Cable Inc., arguing the combination would concentrate too much of the country's broadband services in one company, hurting consumers and would-be competitors. If magazine publisher Meredith does secure a deal to acquire its longtime rival Time, it remains to be seen how the DOJ would rule on such a proposal.
At the heart of the Justice Department's lawsuit is the notion that a combined AT&T-Time Warner would harm consumers and reduce competition. The lawsuit contends that AT&T could withhold HBO or TNT from rival pay-TV distributors in hopes of attracting more subscribers to its DirecTV satellite service or DirecTV Now streaming platform.
Likewise, AT&T could set higher fees for rival wireless providers that want to carry Time Warner content than it would for its own wireless service. If that were to happen, the DOJ said consumers would be harmed by higher prices.
Yet that argument assumes that Turner's networks, or even HBO, are must-have television and that consumers would be hurt by a lack of choice, O'Melveny & Myers LLP attorney Daniel Petrocelli, who was hired a year ago to lead AT&T's regulatory efforts, told CNBC.
"There is no credible evidence that this merger is going to harm consumers or competition," Petrocelli said. "It's frankly foolishness. People have so many options with respect to television."
AT&T is likely to make the case that HBO would be hurt if its programming wasn't made as widely available as possible. Additionally, the Dallas telecom is certain to show in court that Netflix, Amazon, Hulu LLC, Google's YouTube TV and CBS Corp. (CBS) - Get Free Report are all growing subscription-based streaming services that don't carry Time Warner programming. 
AT&T CEO Randall Stephenson on Monday contended that by combining with Time Warner, rather than harming AT&T competitors the deal makes HBO, Turner and Warner Bros. more competitive in an industry where consumers and advertisers are moving to streaming services and away from traditional cable and satellite TV.
Facebook, Alphabet and Comcast are holdings in Jim Cramer's Action Alerts PLUS Charitable Trust Portfolio. Want to be alerted before Cramer and the AAP team buy or sell FB, GOOGL and CMCSA? Learn more now.
More of What's Trending on TheStreet: