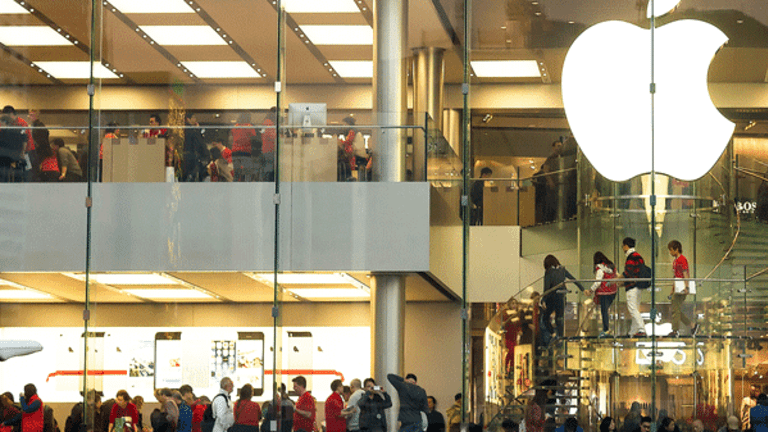 Ireland Fights Back Against Apple Tax Ruling
The European Commission says Apple owes $13.6 billion in tax.
The Irish government will publish a full legal argument Monday in its appeal against the European Commission's Apple (AAPL) - Get Report tax ruling.
The Commission said in August that Ireland granted illegal tax benefits to Apple that allowed it to pay "substantially" less tax than other businesses over many years, and ordered Ireland to recover €13 billion ($13.6 billion) plus interest from the world's biggest tech company.
In a brief statement outlining its arguments, the country's Finance Ministry accused the Commission of misapplying state aid law and misunderstanding Irish law and exceeding its authority.
"Ireland does not accept the commission analysis," the Finance Ministry said in a statement. "Ireland did not give favourably tax treatment to Apple- the full amount was paid in this case and no state aid was provided. Ireland does not do deals with taxpayers."
The full report will be published later today.
Apple shares were down 0.1% in Monday pre-market trading at $115.85, it closed at $115.97 on Friday. Apple has previously said it would appeal the decision and that it was committed to staying in Ireland.
Brussels watchdogs took issue with two tax rulings that allowed Apple to pay an effective corporate tax rate of 1% on its European profits in 2003, a rate of 0.05% in 2011 and 0.005% in 2015, or €50 for every €1 million in profit. The so-called 'sweetheart' arrangements, sometimes referred to as a 'Double Irish,' were discontinued last year.
In August, Apple CEO Tim Cook rejected the EC's assertion that Apple paid 0.005% tax in Ireland in 2014.
"They just picked a number from I don't know where. In the year that the Commission says we paid that tax figure, we actually paid $400 million. We believe that makes us the highest taxpayer in Ireland that year," Cook said.
The Commission is expected to release a full version of its decision later this week.
Apple are holdings in Jim Cramer's Action Alerts PLUS Charitable Trust Portfolio Want to be alerted before Cramer buys or sells AAPL? Learn more now.