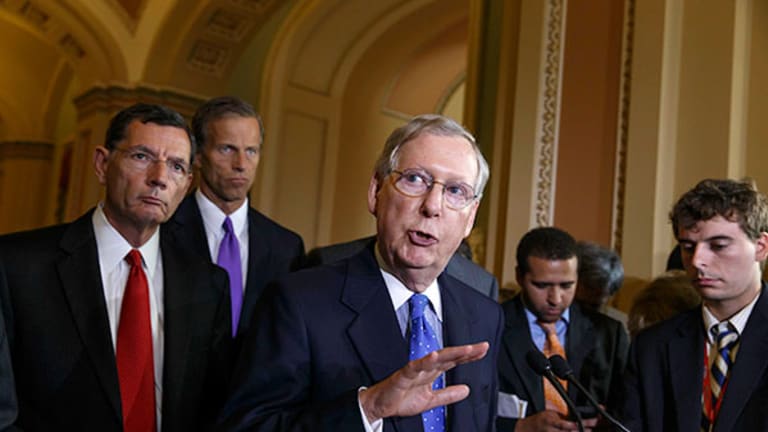 Insurers Spike on Senate Plan to Continue Payments
Senate Republicans leaders' plan to provide $50 billion over four years to stabilize insurance exchanges in addition to cost-sharing subsidy payments through 2019
Senate Republicans leaders' plan to provide $50 billion over four years to stabilize insurance exchanges in addition to cost-sharing subsidy payments through 2019
Insurance stocks are rallying on release of Senate Republicans leaders' plan to repeal and replace Obamacare, which would provide $50 billion over four years to stabilize insurance exchanges in addition to cost-sharing subsidy payments through 2019, according to a person familiar with the plan.
The plan, released Thursday, includes $15 billion a year in market-stabilizing funds in 2018 and 2019 and $10 billion a year in 2020 and 2021.
It also would provide $62 billion over eight years for states to use for arrangements such as like high-risk pools to cover patients with pre-existing conditions and reinsurance.
Cigna Corp. (CI) - Get Report was up $1.95 to $172.13, UnitedHealth Group Inc. (UNH) - Get Report up $1.87 to $186.79, Aetna Inc. (AET) up $2.09 to 154.20, Humana Inc. (HUM) - Get Report up $3.26 to $239.47, Molina Healthcare Inc. (MOH) - Get Report , up $1.59 to $71.32 and Anthem (ANTM) - Get Report up $1.84 to $193.91.