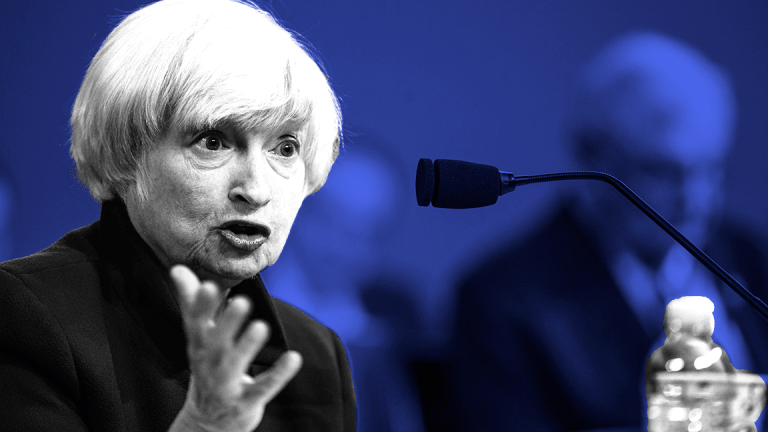 The Federal Open Market Committee is about to turn a bit more hawkish, according to BofA Merrill Lynch Global Research in a Jan. 30 note.
The first meeting of the FOMC, the Federal Reserve's policy-setting meeting, this year on Wednesday, Jan. 31 "is likely to send a modestly hawkish signal," said BofA, as officials "become more convinced of the shift from the disinflation of 2017 and emphasize the momentum in the real economy."
Without a press conference after a decision on interest rates is announced Wednesday afternoon, the central bank will only be able to utilize the statement following the meeting to communicate any changes to views or outlooks.
"We specifically look for the FOMC to note that market measures of inflation compensation have moved higher given the notable move higher in inflation break-evens," BofA said.
"The FOMC may also mention that fiscal stimulus could create upside risks to the real economy," analysts said. "Since the rates market is already nearly convinced of the three hikes for this year, there is not much room to reprice for this year."
"For the USD, we think a hawkish tilt to the FOMC statement represents a source of idiosyncratic support for the USD, which has been under extreme pressure of late," analysts concluded.
This meeting will be the last for Chair Janet Yellen, who has served at the helm of the Fed since February 2014. Following Senate approval on Jan. 23, Jerome Powell will ascend to the chair position in February when Yellen's term is up.
Rates and FX markets will likely classify the meeting as a non-event, with the focus primarily on how Powell will communicate when he takes the reins from Yellen.
TheStreet's executive editor Brian Sozzi talked Fed action in the Morning Jolt Tuesday. Want more hot takes from the Morning Jolt? Check it out here:
More of What's Trending on TheStreet: