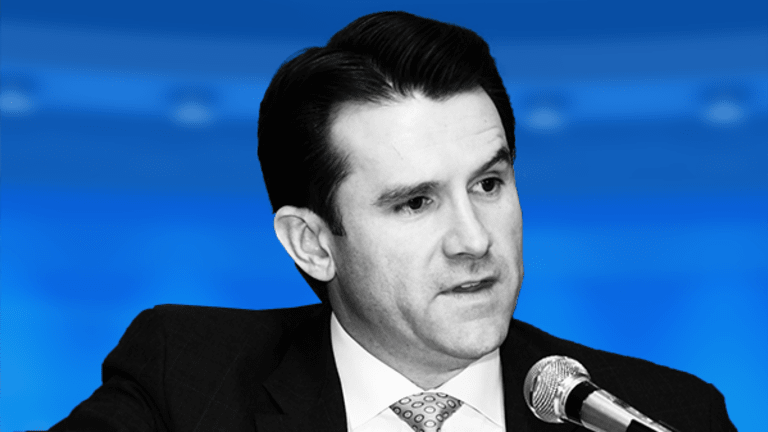 Politics Hang Heavy Over FCC's Review of Sinclair-Tribune Media
Sinclair Broadcasting's conservative politics has sparked criticism that regulators are going light in their review of its proposed $6.6 billion acquisition of Tribune Media.
The bad news for Sinclair Broadcast Group Inc. (SBGI)  is that it has a number of hoops to jump through before it can secure regulatory approval to acquire Tribune Media Co. (TRCO) in a transaction valued at $6.6 billion.
The good news is that Federal Communications Commission Chairman Ajit Pai, promoted to the top job in January by President Trump, could make those hoops even larger, aiding Sinclair's quest to become to become the country's undisputed largest owner of television stations.
Unlike nearly any media deal in recent memory, Sinclair's proposed takeover of Tribune Media is shrouded in politics. Democrats in Congress sent Pai a letter last month asking him to explain whether previous meetings with Sinclair executives and Trump included discussions about loosening FCC regulations that might benefit the company.
Pai answered that all discussions were above board. Democrats, led by New Jersey Rep. Frank Pallone, ranking member of the House Energy and Commerce Committee, remain unconvinced. Meanwhile, public interest groups have been critical of Sinclair policy that requires local TV stations to carry conservative commentary produced from its headquarters.
The FCC and the Department of Justice have the right to block or amend such deals if they are judged to be counter to the public interest as stipulated in the Communications Act of 1934.
A week ago, the FCC formally asked Sinclair to explain how it plans to comply with agency regulations on a national station ownership cap as well as restrictions on owning more than one station in a single market. Additionally, Sinclair was asked to illustrate how the merger of two of the country's largest TV station groups would benefit the public, long a subject open to political interpretation.    
The FCC is on day 77 of a 180-day review of the proposed deal, though that is only an informal timeline.
As for the ownership cap, Pai handed Sinclair a brightly wrapped present in March when he made it easier for station owners to meet federal restrictions that limit the size of their national coverage to no more than 39% of U.S. TV households. 
If Sinclair were to acquire Tribune Media without any divestitures, the merger would create a company owning 223 TV stations serving 108 markets, including 39 of the top 50. Its coverage area would reach about 72% of U.S. households. With the UHF discount reinstated in March, a merged Sinclair-Tribune Media still would own stations with a coverage area of roughly 45%, above the cap, but far below what the figure would be otherwise.
By resurrecting the so-called UHF discount, passed in 1985, the FCC made it possible for station owners like Sinclair to count just 50% of viewers when tabulating the coverage area of certain older stations. The UHF rule was rescinded in September 2016 by the FCC when it was led by Tom Wheeler, an appointee of President Obama. Wheeler argued the UHF discount no longer made sense at a time when most people watch TV through a pay-TV subscription rather than an over-the-air antenna.
Furthermore, Pai has signaled he is open to raising the cap above 39%, providing Sinclair with more room to maneuver. Whether Pai would attempt to raise the cap before making a decision on Sinclair-Tribune is as much a political question as a query based on policy. Pai could approve the transaction while requiring Sinclair to divest some stations, affording the commission time to raise the cap above 39%. 
Rather than negotiate against itself, Sinclair's proposal to the FCC doesn't include a list of proposed divestitures, though CEO Chris Ripley has said he is open to some station sales, if necessary.
In a Sept. 14 letter to Sinclair counsel, FCC Media Bureau Chief Michelle Carey wrote that the suburban Baltimore-based broadcaster must lay out its plans to comply with current regulations. 
"The applicants do not indicate what steps, if any, they have already taken or plan to take post-transaction to comply with the national ownership limit," she wrote. "The applicants do not indicate what steps, if any, that they have taken so far to comply with the local television ownership rules."
But politics is certain to steer the transaction.
Democratic lawmakers have argued that Sinclair is anything but an impartial player, likening its politics to a right-wing cable network that uses the public airways to push its libertarian views. For years, Sinclair has produced so-called must-carry programming from its offices in Hunt Valley, Md., that its stations are required to broadcast. (Sinclair has contended such material is a small amount of its output.)
Democrats in Congress recently pressed Pai to explain what the FCC is doing to ensure that Sinclair comply with regulations around ownership and the public interest. The August letter, which was led by Pallone, cited "multiple FCC actions that have directly benefited the company." 
As much as Sinclair will argue that the transaction is all about putting it on a level playing field with everyone from Netflix Inc. (NFLX) to Comcast Corp. (CMCSA) to Facebook Inc. (FB) , its proposed acquisition of Tribune Media is certain to come down to politics.
Sinclair shares on Thursday were down 0.6% to $28.38. Tribune stock was up 0.5% to $40.33.
Comcast and Facebook are holdings in Jim Cramer's Action Alerts PLUS Charitable Trust Portfolio. Want to be alerted before Cramer and the AAP team buy or sell CMCSA or FB? Learn more now.
More of What's Trending on TheStreet: