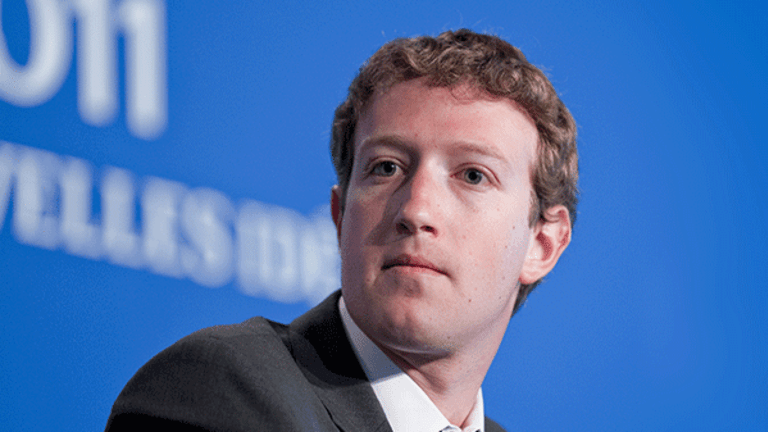 Facebook Agrees to Hand Over Russian-Backed Ads From U.S. Election to Congress
The move shows Facebook's willingness to cooperate with a Congressional investigation into whether Russia meddled in the U.S. election.
Updated from 4:39 p.m. with additional information.
Facebook Inc.  (FB) on Thursday reached an agreement with Congress to hand over Russian-sponsored ads purchased during the U.S. Presidential election to Congressional investigators.
In a live video broadcast on Facebook on Thursday afternoon, CEO Mark Zuckerberg said that the move was one of nine things the social network was doing to protect the integrity of elections around the world. 
"I don't want anyone to use our tools to undermine democracy," Zuckerberg said. 
Among the steps Zuckerberg said Facebook is taking include undertaking its own investigation into the Russian-backed ads, making political advertising on Facebook more transparent, strengthening the company's review of ads, increasing the size of teams focused on election integrity, expanding partnerships with election commissions, and increasing the sharing of threat information with other organizations.
Zuckerberg said that Facebook was already working to ensure the integrity of German elections this weekend, and had also done so in the recent French elections.
The move to share ads with the U.S. government illustrates Facebook's willingness to cooperate with Congress in sharing information pertinent to the investigation into whether Russia meddled into the 2016 U.S. election.
Facebook previously disclosed that it discovered over $150,000 worth of Russian-backed ad spending on more than 5,200 advertisements via its platform.
"After an extensive legal and policy review, today we are announcing that we will also share these ads with congressional investigators," Facebook said in a statement. "We believe it is vitally important that government authorities have the information they need to deliver to the public a full assessment of what happened in the 2016 election."
Shares of Facebook fell 0.6% to $171.11 on Thursday. 
Watch: Get Your First Look at the Futuristic Apple iPhone X
More of What's Trending on TheStreet: