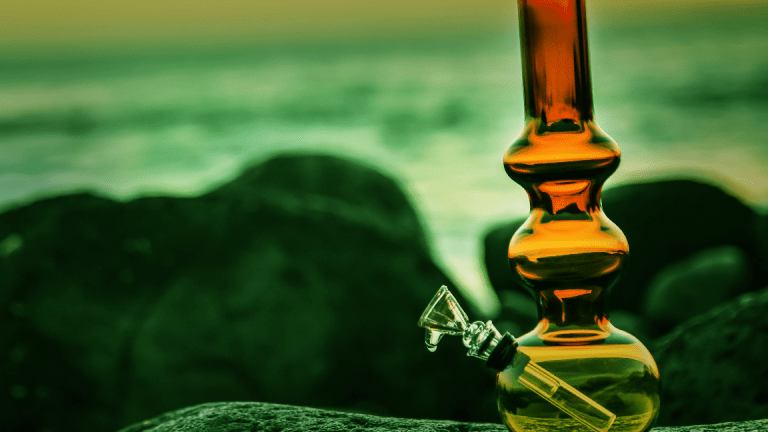 California Cannabis Growers Celebrate New Year's Day as Weed Goes Legal
Consumers in California eagerly await the end to it prohibition on the recreational use of cannabis.
Welcome to legal weed, California. 
The transition to legally grow and sell marijuana for both medicinal and recreational purposes began when voters overwhelmingly approved the sale of adult use in November 2016. Mirroring Colorado, California lawmakers have given local cities and municipalities the power to enact their own laws, such as when medical dispensaries will be allowed to sell recreational marijuana. On Jan. 1, 2018, weed officially became legal in the state. 
While some experts are predicting massive surges in sales as more consumers shift away from making purchases on the black market, others believe that because California has had a medicinal market for two decades, the impact might be smaller. Unlike the shortage which Las Vegas faced in July when recreational use became legal, California will not experience a lapse in supply.
"I don't think anyone has to worry about that," said Jason Spatafora, co-founder of Marijuanastocks.com and a Miami-based trader and investor known as @WolfofWeedST on Twitter. "They grow more weed than anywhere else."
The surge of legal cannabis products could have an unintended consequence on stocks in the sector, he said. Several stocks such as GW Pharmaceuticals (GWPH) and Insys Therapeutics (INSY) and Kush Bottles (KSHB) dipped after states like California, Nevada and Florida passed medical and recreational measures last November.
"Investors who are clamoring toward potstocks might want to view this a potential sell the news event after a week or so in January," Spatafora said. "Novice retail investors could see this as an opportunity to buy them on the dip. History always repeats itself."
Once the adult use market opens up in January, revenue has been estimated to be at least $5 billion, according to a study by the University of California Agricultural Issues Center. On the other hand, Patrick Hayden, president of the Brightfield Group, a Chicago-based market research company, has more modest projections and forecasts that recreational marijuana sales in California will reach $1.9 billion next year and will grow to $5.05 billion by 2021.
For several months, Blum, which has four dispensaries in Nevada and two in California, has been ramping up its supply of flower which are used in joints, oils for vapes, edibles and other products. Blum, which is owned by Terra Tech, an Irvine, Calif.-based cannabis-focused agriculture company, has also been navigating the latest California regulations which were released to the public early in December.
"We are working with our vendors and making sure we have the right software in place for the regulators," said Mikel Alvarez, director of retail operations for Terra Tech.
Under the new law, testing of the products has shifted to the distributors of the items instead of the dispensaries.
"That has been a huge change in how California is operating its sales," Alvarez said. "Now we are bringing in products pre-packaged. Before we bought them in bulk and our inventory team could review the items for factors like moisture and weight."
Many companies are not ready for the adult use market to launch in January as they are still working on receiving permits and getting their paperwork in order, said Andrew Kerklaan, president of Dr. Kerklaan Therapeutics, a Berkeley-based manufacturer of creams and sprays with either CBD or THC that target pain and inflammation.
"People are massively scrambling, even the big players," he said. "Since the state just opened up permitting in November, even the large producers are tripling their shifts and paying overtime to build up their inventory."
Some of the smaller brands do not have the ability to handle the new requirements of labeling and packaging such as childproofing items and listing the amount of milligrams of THC. Eventually, they will either "fade away" or wind up being acquired, Kerklaan said.
"The more organized companies are on top of that, but things are crazy," he said. "A lot of places are working 24/7."
The number of orders for the company's topical creams and sprays from dispensaries have increased by fivefold in the past few weeks, said Kerklaan, who started boosting inventory in November.
"We are predicting an uptick in sales," he said. "Sales jumped eightfold when Colorado legalized adult use and I predict it will be the same in California."
"We are expecting a big bump in the first quarter of 2018 since our products will be in 100 dispensaries, 20 delivery companies as well as some vending machines, " Kerklaan said.
California's recreational market for cannabis will be highly regulated, said Bryan Meltzer, a partner at Feuerstein Kulick, a New York law firm specializing in cannabis law, litigation and corporate transactions.
"The high cost of compliance will factor large scale growers and it is similar to big box retailers pushing out smaller players. Consolidation is inevitable - there will be winners and losers. "
More of What's Trending on TheStreet: