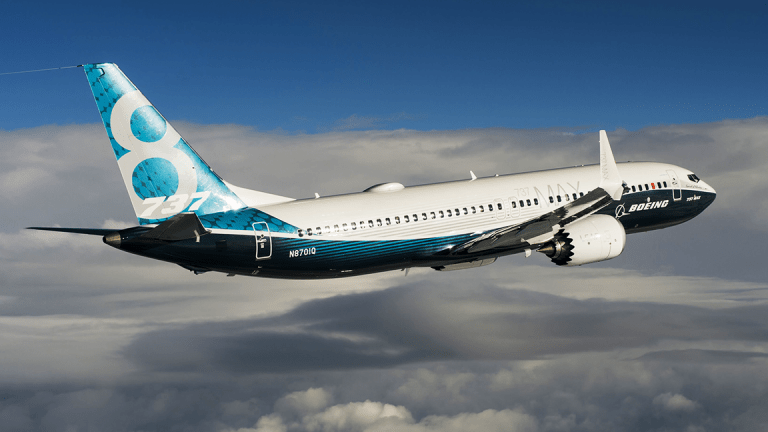 Boeing Shares Slip on Report Company Engineer Filed 737 Max Ethics Complaint
New York Times says Boeing engineer's complaint said aerospace firm rejected a safety system to minimize costs.
Boeing (BA) - Get Free Report  stock fell 2% Wednesday after a New York Times report said a senior engineer at the Chicago aerospace major this year filed an internal ethics complaint during the development of the 737 MAX jet.
The Times report says the company "had rejected a safety system to minimize costs, equipment that he felt could have reduced risks that contributed to two fatal crashes."
Boeing has handed the complaint to the Department of Justice as part of a criminal investigation into the design of the Max, the Times said, citing a person with knowledge of the matter.
The Times also said it has reviewed the complaint.
Another person with knowledge of the discussions told the paper that federal investigators have questioned at least one former Boeing employee about the allegations.
In a statement to the Times, a Boeing spokesman said that "safety, quality and integrity are at the core of Boeing's values," and that the company "offers its employees a number of channels for raising concerns and complaints and has rigorous processes in place, both to ensure that such complaints receive thorough consideration and to protect the confidentiality of employees who make them."
Boeing shares at last check were down 2.3% to $366.37.