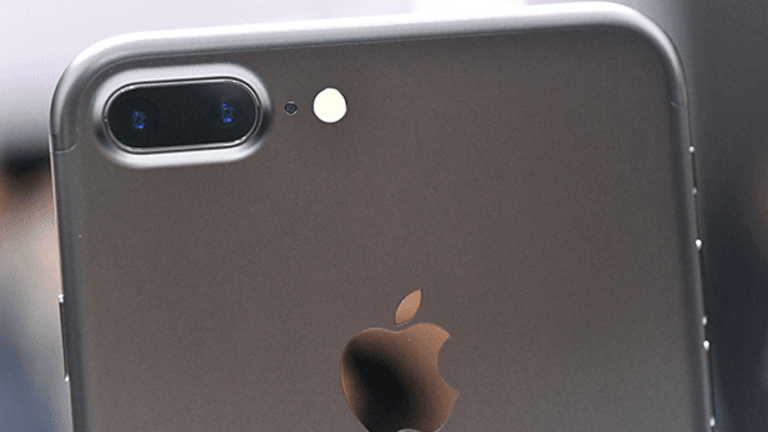 Apple Steps Up Its War on Patent Trolls, Alleges Conspiracy With Nokia
In a major antitrust lawsuit Apple charged that Acacia is illegally breaking terms of patents acquired from Nokia.
Apple Inc. (AAPL) - Get Free Report  has filed a sweeping antitrust lawsuit against patent lawsuit machines Acacia Research Corp. (ACTG) - Get Free Report, and Conversant Intellectual Property Management Inc., accusing them of colluding with Nokia Corp. "to extract and extort exorbitant revenues" from Apple and other cellphone makers.
Apple accuses Acacia and the other companies of evading their obligation to license patents that have been incorporated into cellphone industry standards on fair and reasonable terms.
The case is noteworthy because it is the first big-time attempt by a smartphone maker to use a private antitrust suit to counterattack the patent assertion entities that are bombarding them with lawsuits. A ruling on the suit could also add some much-need court guidance on the extent to which buyers must abide by fair licensing agreements when they acquire a patent.
Apple's lawsuit, filed Tuesday in U.S. District Court for California, is the latest salvo in the Cupertino, Calif.-based smartphone and computing giant's long-running battle with Nokia and the buyers of Nokia's cellphone patents.
Apple complained in its lawsuit that Acacia, Conversant, and many other patent assertion entities "have conspired with Nokia to use unfair and anticompetitive patent assertions to improperly tax the innovations of cell phone makers."
Shares of Apple were relatively unchanged through early afternoon trading Wednesday, trading up 7 cents to $117.03.
Apple alleges that since selling most of its cellphone business to Microsoft in 2013, Finland-based Nokia has transformed itself from a supplier of phones and other consumer products to a company "bent on exploiting the patents that remain." Nokia retained a financial interest in patents that it sold to Acacia and Conversant, companies that Apple said are Nokia's "willing conspirators" in an effort to extract exorbitant patent royalties from Apple and other cellphone makers.
A Nokia spokesperson said, "We are reviewing the statements made in the complaint about Nokia at this time," but noted that Nokia is not a named defendant in Apple's suit. The spokesperson added that Nokia is in the process of filing its own complaints against Apple addressing its failure to agree terms to license Nokia patented technologies used in many Apple products. "By failing to agree terms, Apple is seeking an unfair advantage over our other licensees and we are taking steps to protect our inventions and defend our rights," the Nokia spokesperson said.
Because Nokia is no longer in the cellphone supply business, Apple said it has no incentive to promote "patent peace" and no longer has to fear the discovery and patent costs it is now imposing on its former competitors.
Apple accused Nokia of setting in motion a plan to evade its obligation to license patents included in cellphone industry standards on fair and reasonable terms back in 2011 when the two companies settled dueling patent infringement cases and entered a cross-license agreement. The agreement excluded a list of recently divested patents but Apple wasn't concerned about their exclusion, believing they were covered by broader previous industry agreements that cellphone companies had entered in order to have their technology included in industry-wide standards needed to make providers' networks interoperable.
Those agreements require patent holders to issue licenses for the covered technology on fair, reasonable, and non-discriminatory terms, or "FRAND" terms as they are called in the technology world.
By excluding select patents from the settlement with Apple, Nokia was able "to provide the initial ammunition for an illegal patent transfer scheme that would breach FRAND obligations and bring additional patent-related abuses far beyond what Nokia could do itself," Apple said.
Acacia and Conversant are the chief players among nine patent assertion entities that have "embarked on serial, abusive and anticompetitive assertions of their former Nokia patents, Apple said. The nine players have sued Apple at least 12 times based on former Nokia patents. Acacia alone has sued Apple more than forty times based on patents from Nokia and others.  
"These serial assertions and litigations have forced Apple to incur multiple millions of dollars in defense costs, precisely the sort of leverage that Acacia and Conversant intended when they agreed to conspire with Nokia," according to Apple's lawsuit.
Mark Lemley, director of Stanford Law School's law, science and technology program, said Apple was wise to take a stab at arguing an illegal conspiracy by the plaintiffs rather than a monopolization claim as has been tried in other antitrust suits against patent assertion entities. "The suits have usually not been successful, in part because it is hard to prove monopolization by an entity that doesn't itself make products," he said. "The strongest theory, if true, would be some sort of collusion between Nokia and Acacia about who is targeted."
Apple's lawsuit follows the partial loss in September of a patent case brought by Acacia. A jury in the U.S. district court in eastern Texas awarded Acacia $22.1 million after finding Apple had violated one patent Acacia owned. According to the pro-Apple blog Patently Apple, that patent was a former Nokia holding. The jury also found no violation in Apple's use of four other patents, three of which were also former Nokia IP, according to the blog.
The eastern Texas court is notorious in Silicon Valley for its eagerness to accommodate patent suits from plaintiffs with no meaningful ties to the district. In fact, the U.S. Supreme Court earlier this month agreed to hear a case addressing where patent owners can file lawsuits. The betting among patent experts is the justices' eventual ruling will eliminate the eastern Texas district as the favored venue for patent trolls.
Media representatives from Apple, Acacia and Conversant did not respond to requests for comment.
Eric Jhonsa and David Marcus contributed to this article.
Apple is a holding in Jim Cramer'sAction Alerts PLUS Charitable Trust Portfolio. Want to be alerted before Cramer buys or sells AAPL? Learn more now.