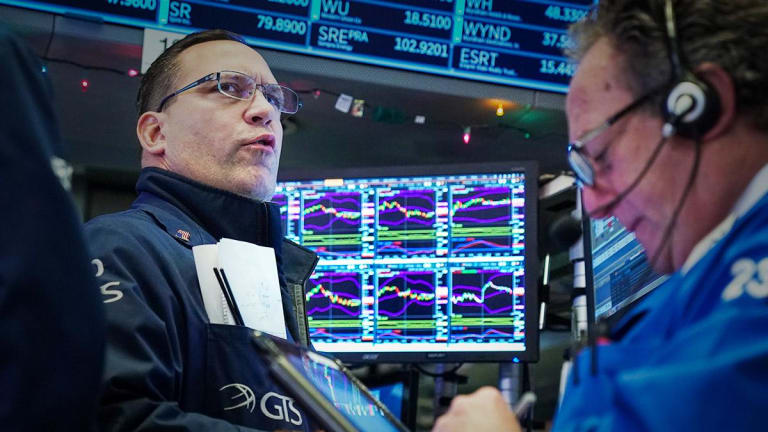 Regions Financial Edges Lower After Missing Analysts' Expectations
Shares of Regions Financial edge lower Friday after the bank reported earnings that came in somewhat below what analysts had expected.
Regions Financial Corp.s' (RF) stock price edged down Friday after earnings came in slightly lower than what analysts had expected. The shares rose 0.6% to $15.70.
The Birmingham, Ala.-based regional bank reported fourth-quarter earnings of 37 cents a share, below the 38 cents analysts polled by Zack's had predicted. While that was above the 27 cents a share the bank reported a year ago, it still represented a negative earnings surprise of 2.63%, according to Zacks.
The bank also failed to meet analysts; expectations the previous quarter as well, when earnings came in at 32 cents a share, not the 36 cents that had been predicted.
Regions reported a 28% increase in net income in the fourth quarter, to $390 million.
The bank reported record full-year net income of $1.5 billion, up 28% from the year before.
Despite missing earnings expectations, Zacks Research credited Regions with " a decent quarter, marked by top-line strength, reduced expenses and improved credit quality to an extent."
Regions is also moving ahead with a branch consolidation plan as it looks to cut expenses by $400 million, Zacks noted.
Bank executives said they were pleased with the results.
"This year we delivered high-quality growth in loans, non-interest income and households while also building a more efficient and effective company," said John Turner, president and CEO in a press release."Our team finished the year strong achieving record full-year earnings driven by solid revenue generation, expense management and a focus on continuous improvement.''