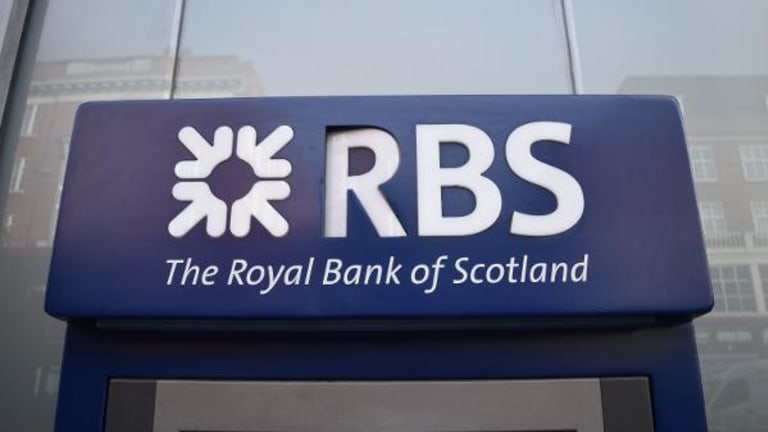 RBS Reaches Agreement With Shareholders on 2008 Rights Issue Claim
RBS has agreed to an out-of-court settlement with a group of shareholders whose allegations of mismanagement could have seen former CEO Fred Goodwin submit public testimony.
The Royal Bank of Scotland plc (RBS) has agreed to an out-of-court settlement with a group of shareholders whose claims of mismanagement during the 2008 financial crisis could have forced former CEO Fred Goodwin to testify publicly.
The so-called RBoS Shareholder Action Group had alleged that the bank, under the behest of Goodwin, had misled investors about its financial strength when it issued a £12 billion ($15.37 billion) cash call in 2008. Shortly after investors bought shares in the bank, which was briefly Europe's biggest by assets, it was rescued by the British government in a £46 billion bailout.
"Having carefully considered the merits of the current offer ... we have decided to accept the offer of 82p per share on behalf of our membership. This is a decision which is fully supported by our legal advisers," members of the group were told in a letter that was widely reported in the media. "We understand that accepting an offer of slightly below the previously advised range of damages, being 92p per share and 234p per share, may be surprising to some claimants. However, there are a number of practical and legal risks which had to be considered."
The group's payout -- nearly double the bank's original offer of 43.1 pence per share -- will cost more than £200 million.
The settlement will also mean that Goodwin, the bank's former CEO and in many respects a symbol of the height of financial-sector excess during the crisis, will not be made to testify in open court, sparing current management an embarrassment. 
RBS shares closed at 261.27 pence each last Friday in London after falling 0.13% on the session, trimming the year-to-date gain to around 16.32%.