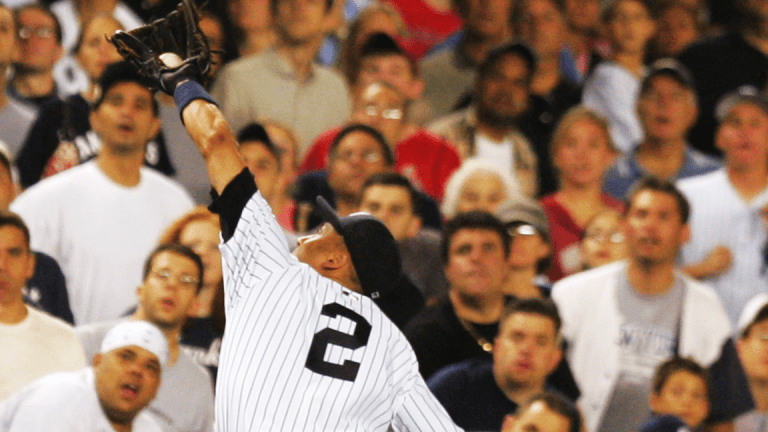 Rawlings Commands Nice Multiple; Comcast May Be Willing to Sell Hulu — ICYMI
Here's what you need to know for Tuesday, June 5.
Here's what you need to know for Tuesday, June 5.
What's a name worth? Well, if you're Newell (NWL) - Get Report  , about $395 million. That's the pre-tax value the company expects to gain from the sale of Rawlings Sports to Major League Baseball and buyout firm Seidler Equity Partners. Considering Rawlings had net sales of about $330 million in 2017, the price tag works out to 1.2 times revenue, which is "an attractive multiple for a lower-margin business," wrote Wells Fargo Securities analyst Bonnie Herzog. I guess when you've got such an iconic brand like Rawlings and a buyer with the cachet and deep pockets of the MLB, the premium shouldn't be such a surprise. The deal is part of Newell's so-called "accelerated transformation plan" that was enacted after a March settlement between Newell and activist investors Carl Icahn and Jeff Smith of Starboard Value LP. As part of that agreement, which added Icahn- and Starboard-backed directors to the board, Newell agreed to divest $10 billion worth of assets, up from a previously announced $6 billion. It'll be interesting to see what Newell can do with Jostens, Pure Fishing, Rubbermaid and a U.S. playing cards business or if those brands will attract the same pricing and buyers that Rawlings did.
Markets today: Stocks were mixed on Tuesday, with the Nasdaq finishing at a new record for the second consecutive day. Investors maintained a relatively cautious stance on Tuesday ahead of this weekend's G-7 (or G-6+Trump, as wags put it) summit in Quebec City that could mark a key development in global trade talks. The Dow Jones Industrial Average fell slightly, while the S&P rose slightly and the Nasdaq shot up to a new record close of 7,637.86.
Comcast (CMCSA) - Get Report  would consider selling its stake in the video streaming service Hulu and divesting regional sports networks to win antitrust clearance of a possible hostile bid for most of Twenty-First Century Fox (FOXA) - Get Report  , a source tells The Deal, TheStreet's sister publication focused on M&A. Comcast is eagerly eyeing the outcome of the AT&T-Time Warner trial on June 12, after which it seems ready to make a bid for Fox. Comcast is prepped to argue that it should hold onto Hulu, of course, because streaming competition has intensified in recent years and it could grow the service into a stronger competitor, a source tells The Deal. But Hulu is not central to the potential transaction's main goal-overseas expansion-and the company's willingness to part with Hulu and deal with regulators early shows just how crucial it views a takeover of Fox assets. Comcast is also in a bidding war with Fox for Sky plc, the European pay-television distributor.
This is an excerpt from "In Case You Missed It," a daily newsletter brought to you by TheStreet. Sign up here.